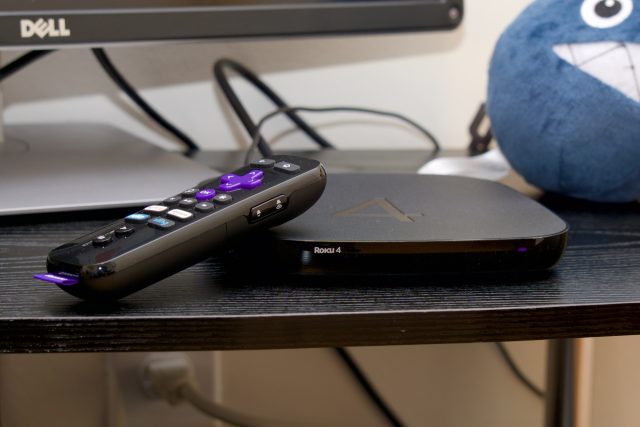 The Roku 4 and its remote. (credit: Andrew Cunningham)
Movie buffs looking for titles to watch now have a new option on Roku devices. Roku announced that its new channel (aptly dubbed The Roku Channel) is now available for all US users that have a Roku device made after June 2011. This channel has a bunch of movies from studios including Lionsgate, MGM, Paramount, Sony Pictures Entertainment, and Warner Brothers that are available to watch for free with advertisements.
Roku revealed plans for this channel about a month ago, but now it has rolled out to all customers with compatible devices. Roku has curated content collections in the past, like its Roku Recommends and 4K Spotlight sections. But now the company is actively seeking licensing agreements with studios to offer movies and TV shows on The Roku Channel. In addition to big studios, the channel also has content from smaller companies including Popcornflix and American Classics.
After adding the channel to your Roku homepage (it's under the "Featured," "New and Notable," and "Movies and TV" sections in the Streaming Channels setting), you can watch any of the available titles for free. There will be ads throughout the movie, so …read more
Source:: Ars Technica
(Visited 6 times, 1 visits today)