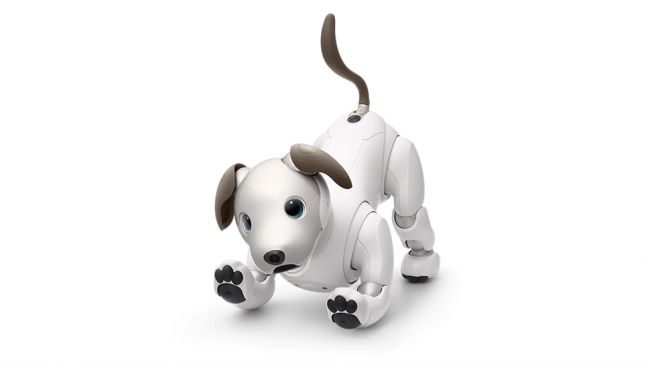 If you were to wander through the halls at the Consumer Electronics Show 2018 (CES) this year, chances are that one of the phrases you will have heard most often is artificial intelligence (AI). AI is, it appears, this year's IoT or Cloud. The hot buzzword that every company wants to associate itself with.
Welcome to the inaccurate age of AI
The term has been plastered on marketing material for hundreds of disparate gadgets: Samsung's massive 8K TVs apparently use AI to upscale lower resolution images for the big screen. Sony has created a new version of the Aibo robot dog, which this time promises more artificial intelligence. Travelmate's robot suitcase will use AI to drive around and follow its owner wherever they go. Oh, and Kohler has invented Numi, a toilet that has Amazon's Alexa voice assistant built in – though mercifully, it doesn't appear to be doing any deep-learning analysis of your, umm, data.
The latest version of the Sony Aibo robotic dog was on show at CES 2018
There does appear to be something real at the heart of all of this marketing copy: it's clear that it's an exciting time in the tech industry, as entire …read more
Source:: TechRadar – All the latest technology news

NASA Chooses Spacex To Launch A Self Propelled Space Station To The Moon