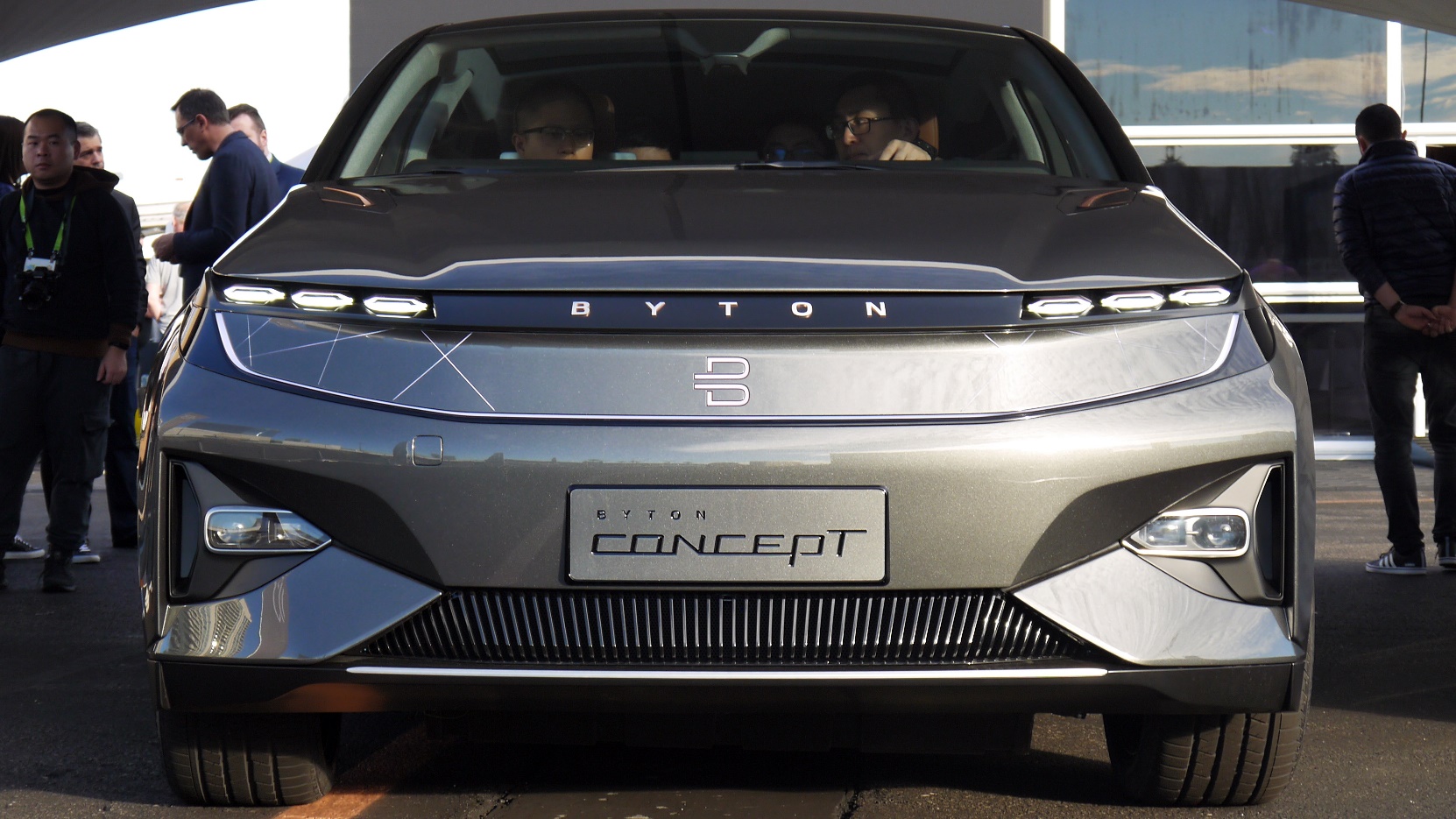 I've seen the future – and it has a whole lot of screen.
Seriously though, so much screen. More screen you can shake a stick at. Screen as far as the eye can see… until you move your head and you're no longer looking at the screen.
I climbed into the passenger seat of the all-electric Byton Concept car at CES 2018 in Las Vegas, and, as you may have gathered, there's a lot of screen in there.
It's not just about the screen though. Byton is attempting to reimagine what driving is, and the experience you can have in the vehicle.
My brief ride in the concept wasn't enough to judge whether it will be a success, but there's a lot of food for thought here.
The Byton Concept has an aggressive, powerful stance
What is Byton?
Byton is a new electric vehicle manufacturer from China, following in the footsteps of US companies such as Tesla and Faraday Future.
Its first car, simply known as the Byton Concept for now, is a crossover SUV which sits low and wide with large 22-inch wheels, giving it a powerful stance even without the usual height of a sports utility vehicle.
The firm says the …read more
Source:: TechRadar – All the latest technology news

NASA Chooses Spacex To Launch A Self Propelled Space Station To The Moon