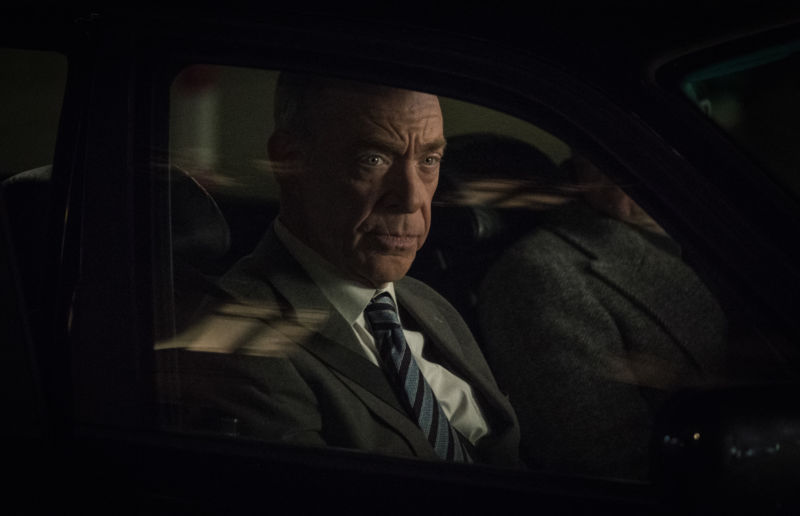 Enlarge / Counterpart is ready to give you all the JK Simmons you can handle. (credit: Starz)
Warning: The following preview outlines general details for the premise of Counterpart, a new Starz sci-fi series debuting this weekend.
The "actor as multiple roles" genre has been done in a seemingly infinite amount of ways as of late: clones, siblings, whatever Cloud Atlas was. With Starz' new series Counterpart debuting this Sunday (8pm ET), the premise gets a slight twist. Beloved institution JK Simmons (everything from those Allstate ads to Justice League and Whiplash) portrays mild-mannered office man Howard and alternate-universe spy bad-ass Howard Prime.
Confused? Luckily, audiences get the gist of this situation early in the series premiere: 30 years ago during the Cold War, scientists were experimenting when something went wrong, opening a passage between two seemingly distinct worlds. "Go through this door," bossman Peter tells Howard. "And you're in a world identical to ours."
Read 7 remaining paragraphs | Comments
Source:: Ars Technica

NASA Chooses Spacex To Launch A Self Propelled Space Station To The Moon