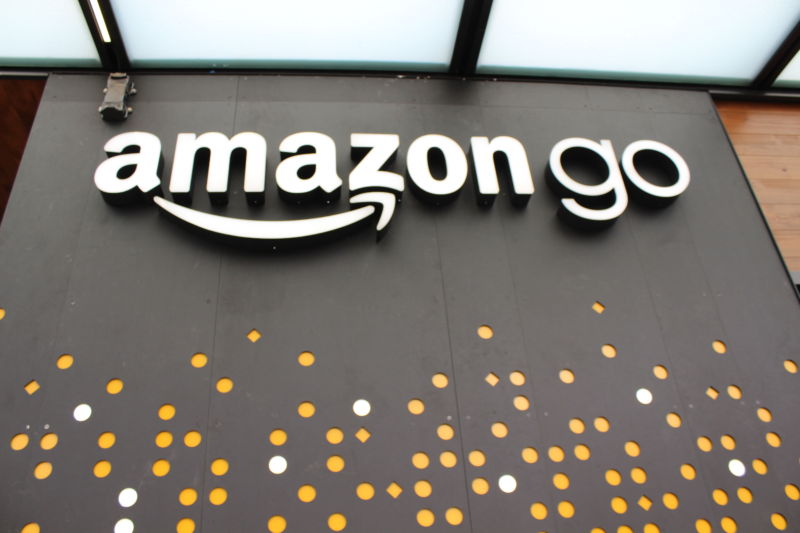 Enlarge / "Let's go shopping!" "No, let's Amazon Go shopping." "Dave, I hate your puns." (credit: Sam Machkovech)
After over a year of testing, Amazon will open its convenience store with no checkout queues and no cashiers, dubbed Amazon Go, to the public. The allure of Amazon Go is customers' ability to enter the store, put their items into their own shopping bags, and walk out. Amazon Go has no human cashiers to interact with, as all transactions are made wirelessly through the Amazon Go app and your Amazon account.
The online retailer announced Amazon Go in December 2016, opening its single location to Amazon employees only. Customers have to scan the Amazon Go app on a turnstile-like entryway before they can go into the store and shop. Once inside, customers can pick up any items they want—food, drinks, essential items, and even alcohol—and leave when they wish, without standing in a checkout line or interacting with a cashier. One of the few store employees will have to check your ID if you purchase alcohol, but otherwise you can leave when you've finished shopping and your Amazon account will be billed for the items you chose.
Source:: Ars Technica

NASA Chooses Spacex To Launch A Self Propelled Space Station To The Moon