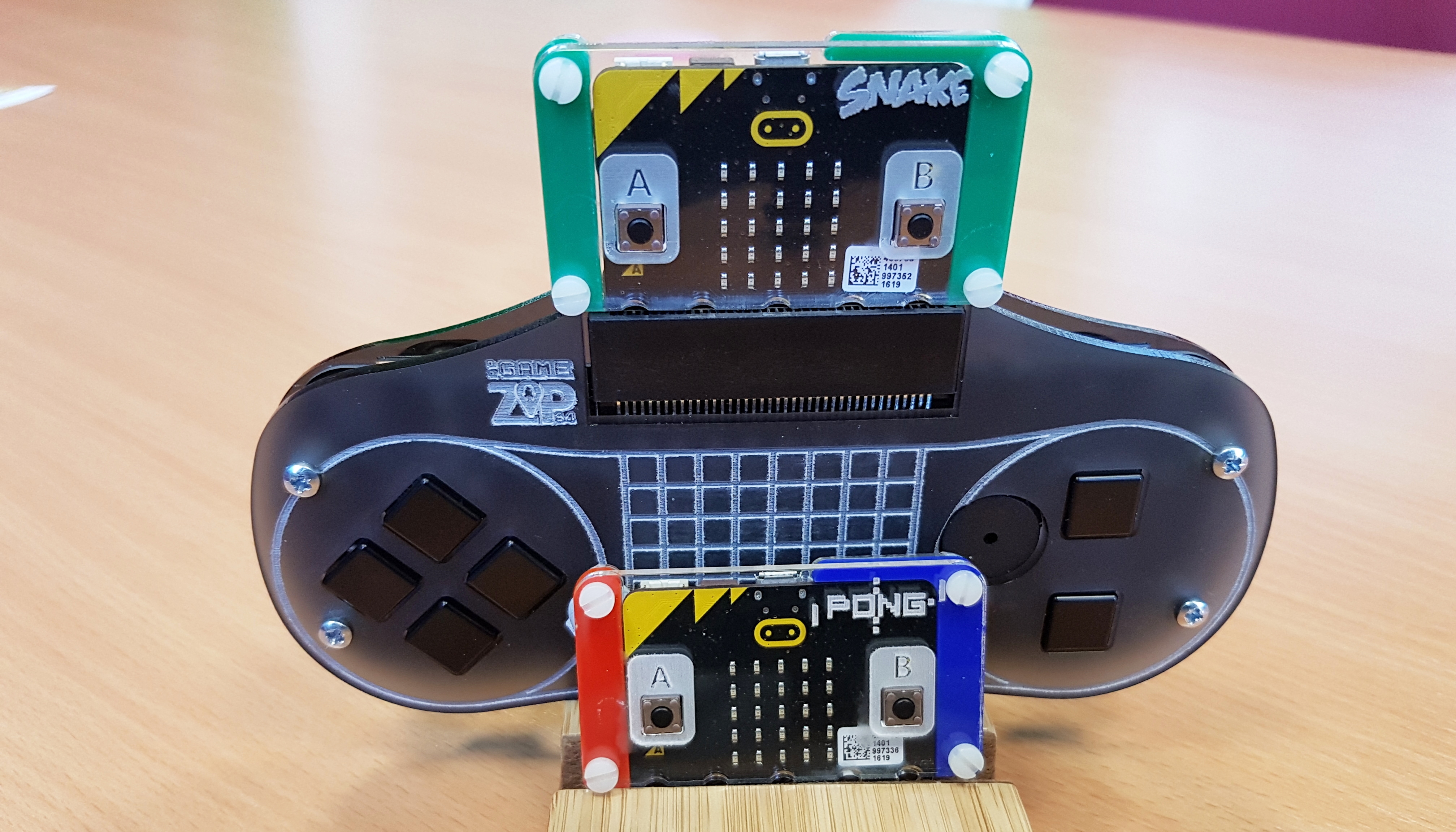 The BBC micro:bit is an awesome mini PC that can help teach kids (and adults) how to code. Now, it's getting a cool new addon, known as the :GAME Zip 64, which turns it into a handheld games console that allows you to code – and then play – retro games.
Created by Kitronik, the :GAME Zip 64 has a screen made of 64 individually-addressable full color ZIP LEDs, along with onboard sound, directional buttons, action buttons, haptic feedback and breakout points for additional controls and devices to be added.
These can all be programmed, and the micro:bit computer is slotted into the top of the device. A larger LED screen can also be attached to the console. It is powered by three AA batteries, with the cages used as grips for the handheld console.
The BBC micro:bit's features – such as tilt, light and movement sensors – can all be used, allowing for all manner of inventive control options for budding programmers to experiment with.
Build and play
Coders can build their own games, or get inspiration from example games written in MakeCode Blocks and MicroPython languages, which can be downloaded for free.
Owners of the :GAME Zip 64 can also …read more
Source:: TechRadar – All the latest technology news

NASA Chooses Spacex To Launch A Self Propelled Space Station To The Moon