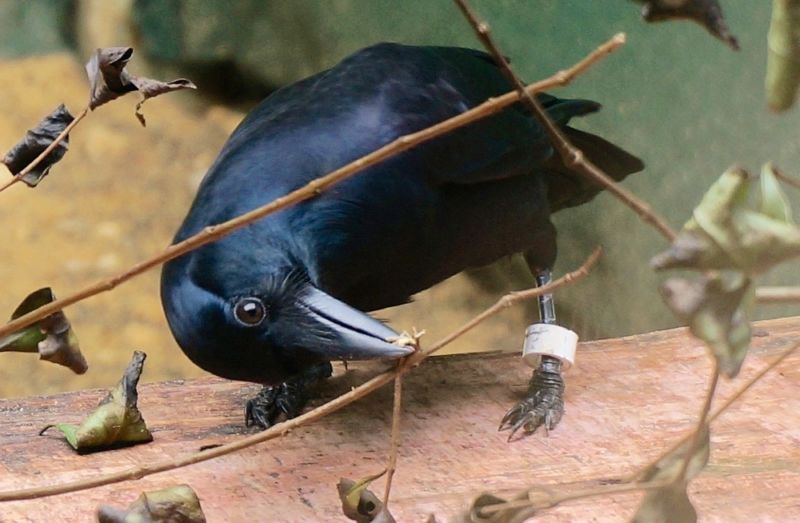 Enlarge / A crow gets to work manufacturing a tool. (credit: Jolyon Troscianko)
Tool use among animals isn't common, but it is spread widely across our evolutionary tree. Critters from sea otters to cephalopods have been observed using tools in the wild. In most of these instances, however, the animal is simply using something that's found in its environment, rather than crafting a tool specifically for a task. Tool crafting has mostly been seen among primates.
Mostly, but not entirely. One major exception is the New Caledonian crow. To extract food from holes and crevices, these birds use twigs or stems that are found in their environment without modification. In other environments, however, they'll remove branches from plants and carefully strip parts of the plant to leave behind a hooked stick. The behavior takes over a minute, and the crows will typically carry the tool with them when they explore new sites, and they will sometimes store it for future use.
Understanding how this complex behavior came about in crows requires us to understand the evolutionary advantages that might be had from a good tool. A group of researchers, mostly from the University of …read more
Source:: Ars Technica

NASA Chooses Spacex To Launch A Self Propelled Space Station To The Moon