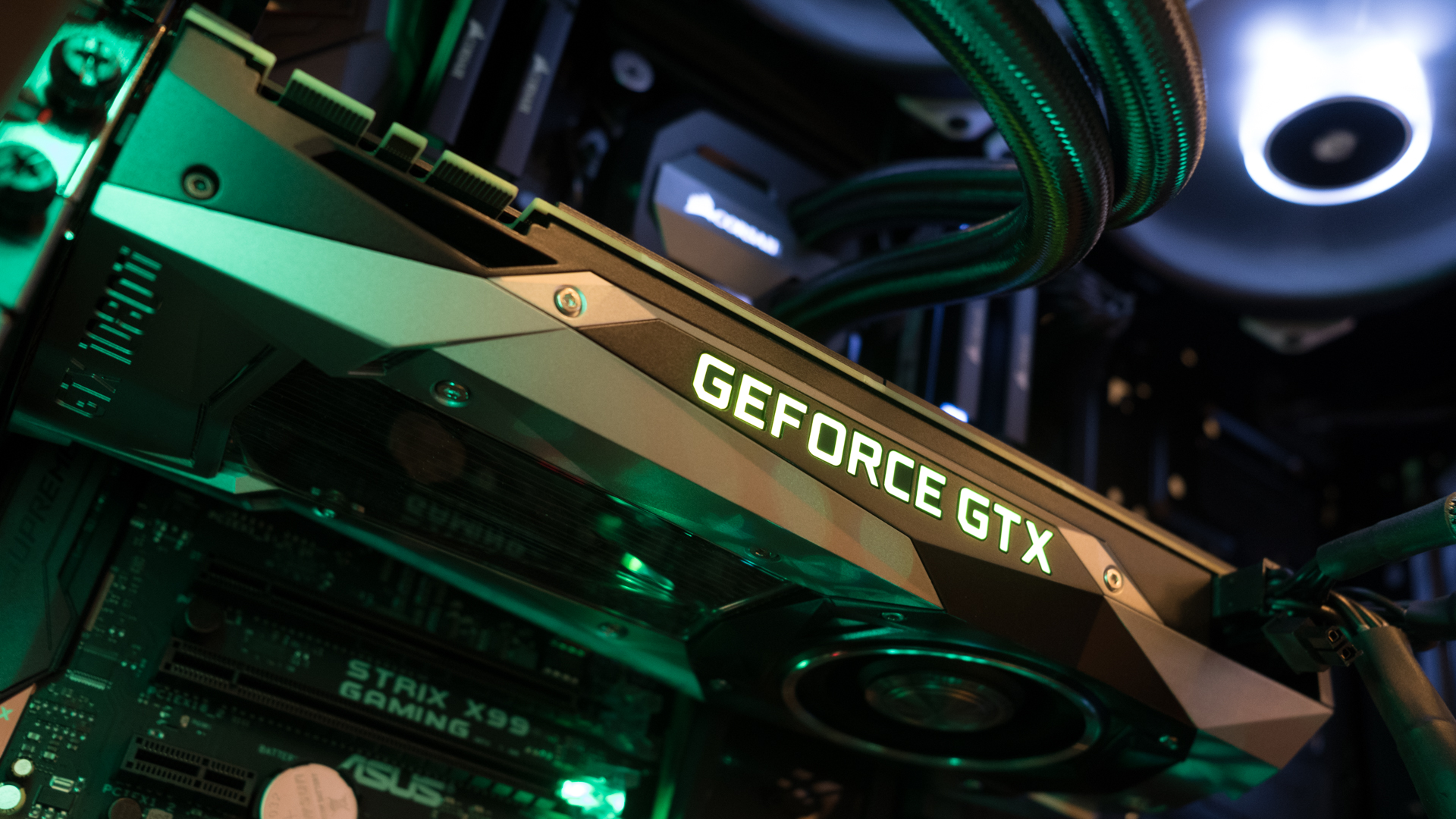 As cryptocurrency miners once again push the prices of graphics cards up – and even drive some GPUs out of stock – Nvidia has issued a statement in support of gamers struggling to find a card, and has made a move to try and help them.
Nvidia is asking retailers to sell a maximum of two graphics cards (of the same model) per person, in an effort to cut back on bulk orders from virtual currency miners.
Nvidia also issued a statement stressing that it's behind gamers when it comes to the current GPU stock and pricing problems. In a comment to German tech site ComputerBase, the company said: "For Nvidia, gamers come first. All activities related to our GeForce product line are targeted at our main audience.
"To ensure that GeForce gamers continue to have good GeForce graphics card availability in the current situation, we recommend that our trading partners make the appropriate arrangements to meet gamers' needs as usual."
Of course, the two-card purchasing rule is just a suggested limitation, and it's up to retailers to actually enforce it, with no comeback if they don't. And realistically, many retailers aren't likely to care exactly who is buying their products …read more
Source:: TechRadar – All the latest technology news

NASA Chooses Spacex To Launch A Self Propelled Space Station To The Moon