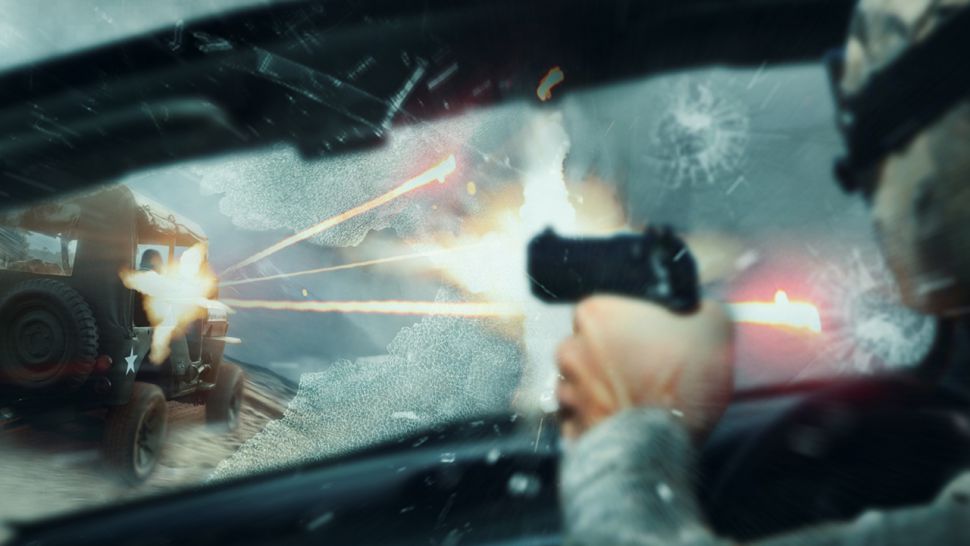 Are the 100-player battle royale showdowns seen in the likes of PlayerUnknown's Battlegrounds (PUBG) or Fortnite not a grand enough conflict for you? Want more – want bigger? Well, a new game which is going to be featured at the upcoming PC Gamer Weekender 2018 next month boasts a 400-player battle royale mode.
Project X (currently the title's codename) is set to debut at our sister site's Weekender extravaganza on Saturday, February 17, with the developer Automaton showing off the first in-game footage, as well as spilling further details on the title.
It's actually a 1000-player massively multiplayer online game in the form of a tactical shooter, set on a near-future island where the players are trying to overthrow the incumbent regime – an overarching narrative is promised which the players can affect with their actions (and which factions they ally with).
The 400-player battle royale will effectively be the game's PVP (player versus player) arena mode. There's not much detail on exactly how it will work at this point, but the developer has previously said that with the maximum of 400 players, the arena will be team-based with parties of four competing against each other. With solo players, it'll …read more
Source:: TechRadar – All the latest technology news

NASA Chooses Spacex To Launch A Self Propelled Space Station To The Moon