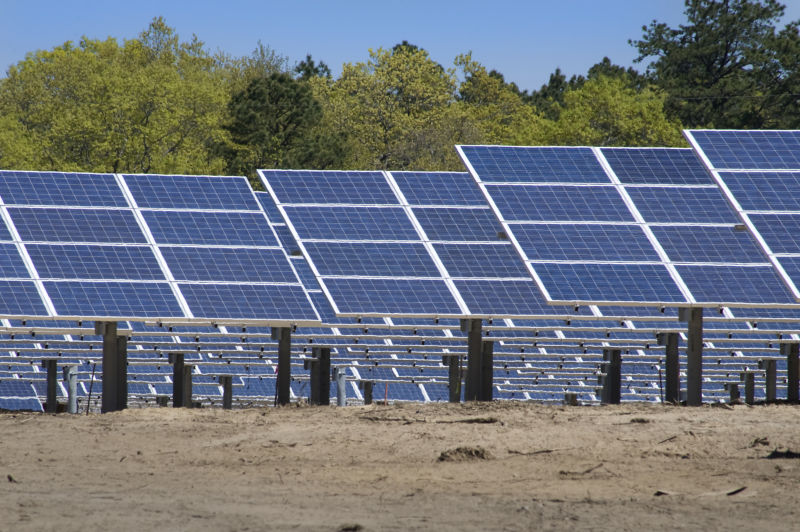 Enlarge / Long Island solar farm. (credit: Brookhaven National Lab)
On Monday afternoon, the Trump administration released a fact sheet (PDF) detailing new tariffs on imports, including a tariff schedule for solar cells and modules starting at 30 percent.
The solar tariff determination had been tensely anticipated by the US solar industry, with manufacturers arguing that cheap imports from Asia have harmed their businesses. Solar installers, financiers, and sales people, however, argue that cheap imports have created a bigger boom in employment than manufacturing ever could.
The news is likely a blow to the wider solar industry, although it's not entirely unexpected. Trump has been vocal about his preference for tariffs and has shown little desire to extend a hand out to the solar industry, which is often seen as a competitor with fossil fuels. When the International Trade Commission (ITC) voted in favor of imposing tariffs on solar imports in September, the trade association Solar Energy Industries of America (SEIA) prepared for the worst.
Read 7 remaining paragraphs | Comments
Source:: Ars Technica

NASA Chooses Spacex To Launch A Self Propelled Space Station To The Moon