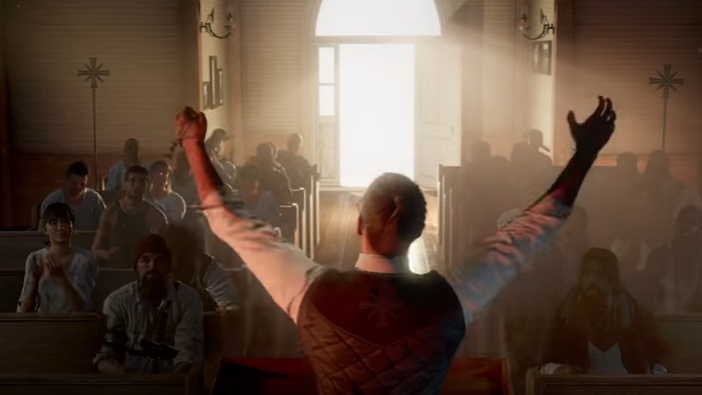 Update: Attention to PC-playing Far Cry fans: the official spec requirements for Far Cry 5 have been revealed. The minimum settings will be manageable by most hardware, and the settings recommended for 1080p resolution with 60 frames per second are a bump up but not ludicrous.
The spec recommendations for playing in 4K at 30 and 60 frames per second, however, are a little more demanding. As you'd expect. For this, the highest quality level possible for the game, you're going to need 16 GB of RAM, an Intel Core i7-6700K @ 4.0 GHz or AMD Ryzen 7 1700X CPU and an NVIDIA GeForce GTX 1080 SLI or AMD RX Vega 56 CFX (8GB VRAM with Shader Model 5.0 or better) GPU.
That's not really a layman's kit, but even if you don't have it you're not going to need a 4K resolution to enjoy taking down a cult in this game. For the specifications in full, take a look at Ubisoft's official website.
We've been playing Far Cry 5 and chatting to the game's development team. Interested to hear about the development of the game from the creative director himself? Check our our interview with Dan Hay. Interested …read more
Source:: TechRadar – All the latest technology news

NASA Chooses Spacex To Launch A Self Propelled Space Station To The Moon