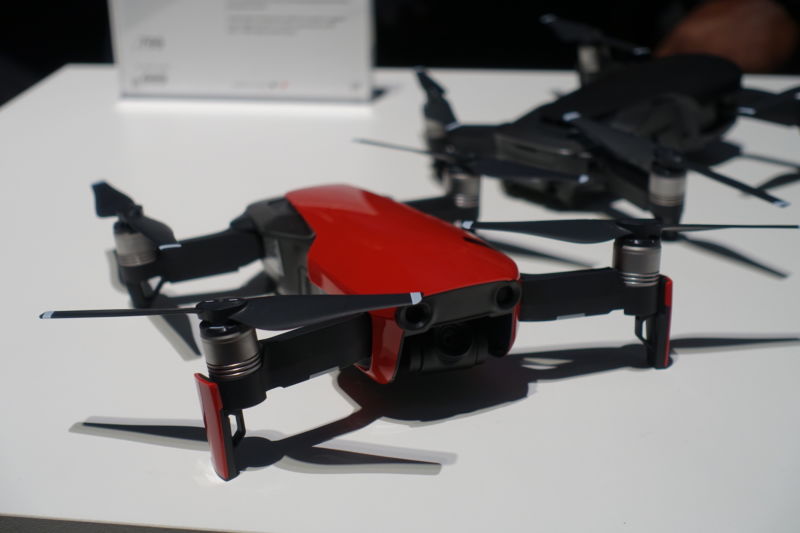 Enlarge / The Mavic Air in red. Black and white options are also available. (credit: Jeff Dunn)
NEW YORK—DJI on Tuesday announced the latest entry in its popular line of consumer drones: the Mavic Air.
The Chinese firm, which is estimated to hold around 70 percent of the consumer drone market, showcased the new device at an event in New York City. It'll start at $799, which is $400 more than the Spark's current going rate and $200 below the cost of a new Mavic Pro. The entry-level package does include a dedicated flight controller, though; a $999 package that includes extra batteries, a charging hub, and other accessories will also be available. The Mavic Air is available for pre-order today, and DJI says the device will start shipping on January 28.
At first blush, the Mavic Air appears to find a middle ground between DJI's beginner-friendly Spark drone and its pricier but more technically capable Mavic Pro. Like both of those devices, the Mavic Air is small—at 168x184x64mm, it's a bit larger than the Spark but smaller than the Mavic Pro. Like the latter, its arms can be folded inward, which should …read more
Source:: Ars Technica

NASA Chooses Spacex To Launch A Self Propelled Space Station To The Moon