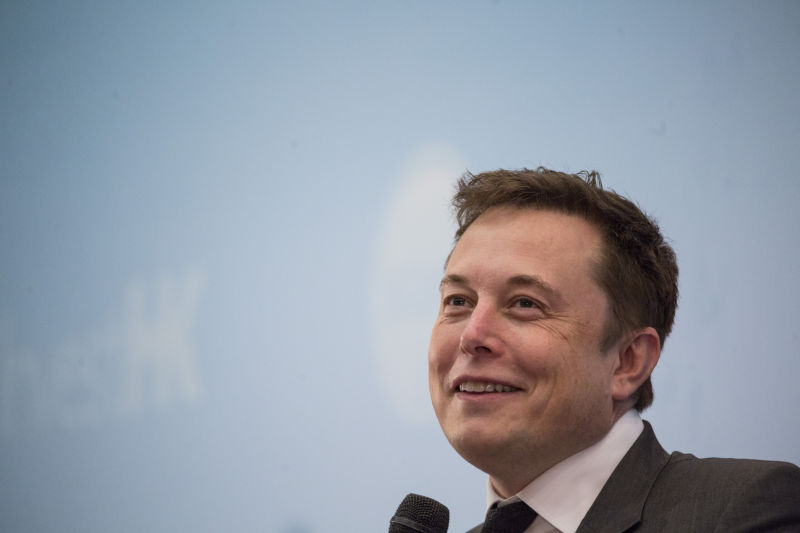 Enlarge / Elon Musk speaks during the StartmeupHK Venture Forum in Hong Kong, China, on Tuesday, Jan. 26, 2016. (credit: Justin Chin/Bloomberg via Getty Images)
Tesla has been a huge success under Elon Musk's leadership, rising in value from less than $4 billion six years ago to $59 billion today. On Tuesday, Tesla's board announced that it had convinced Musk to stay at the helm for another decade with a truly gargantuan performance-based pay package.
The pay package is tied to the value of the company's stock as well as revenue and earnings targets. If Tesla's stock never rises above $100 billion, Musk will get nothing for a decade's work as Tesla's CEO (aside from increases in the value of the stock he already has). If the stock reaches a value of $100 billion—and the company either achieves revenues of $20 billion or earnings of $1.5 billion—Musk will get 1 percent of the company's stock, an award worth $1 billion.
Things get a lot more generous from there. If the stock rises to $150 billion (and Musk reaches another revenue or profit target), Musk gets another 1 percent of the stock, which will be worth $1.5 …read more
Source:: Ars Technica

NASA Chooses Spacex To Launch A Self Propelled Space Station To The Moon