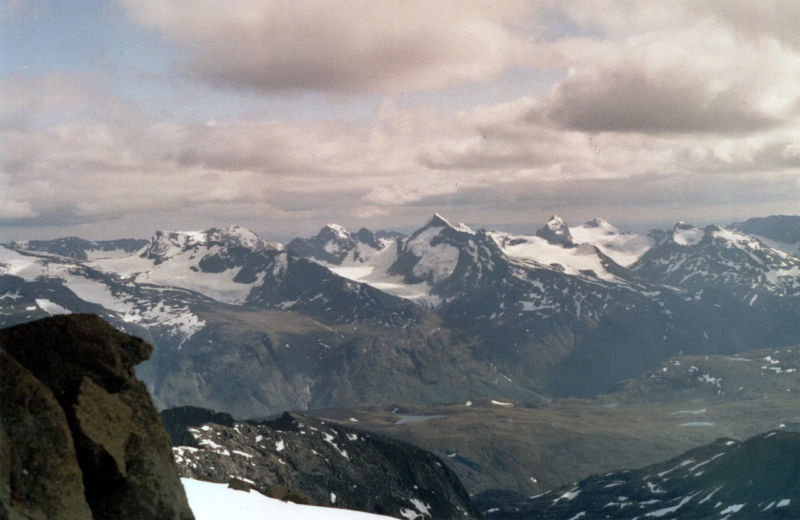 Enlarge / The mountains of Oppland. (credit: Wikimedia Commons)
Ancient ice has preserved thousands of artifacts left in Norway's highest mountain passes by hunters and travelers over the last 6,000 years. But even as rising temperatures are revealing these artifacts for the first time, the vanishing ice is putting them at risk.
Even well above the tree line in Norway's highest mountains, ancient fields of ice are shrinking as Earth's climate warms. As the ice has vanished, it's been giving up the treasures it has preserved in cold storage for the last 6,000 years: Neolithic arrows, scraps of clothing from the Bronze Age, and skis from Viking Age traders. And those artifacts have provided some surprising insights into how ancient Norwegians made their livings.
Oppland's past
Organic materials like wood, textiles, and hides are relatively rare finds at archaeological sites—unless they're protected from the microorganisms that cause decay, they don't tend to last long. Extreme cold is one reliable way to keep artifacts relatively fresh for a few thousand years, but once thawed out, these materials tend to degrade quickly. With climate change shrinking ice cover around the world, glacial archaeologists are racing the clock to …read more
Source:: Ars Technica
(Visited 1 times, 1 visits today)

NASA Chooses Spacex To Launch A Self Propelled Space Station To The Moon