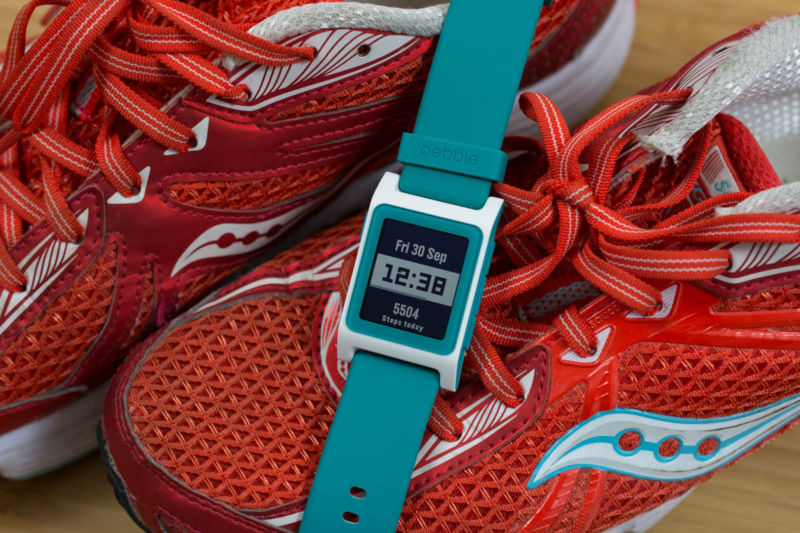 Enlarge (credit: Valentina Palladino)
The fate of the once-beloved Pebble smartwatch ecosystem has been uncertain since Fitbit bought the company in 2016 for around $40 million. Today, Fitbit announced a more definitive timeline for support of Pebble devices and software: Fitbit will extend its support of the Pebble ecosystem, including devices, software, and forums, until June 30, 2018.
"During this time, we invite the Pebble community to explore how familiar highlights from the Pebble ecosystem are evolving on the Fitbit platform, from apps and clock faces to features and experiences," the company's blog post states.
Fitbit's invitation is a hopeful one for the company itself. After the buyout, members of the Pebble team helped Fitbit develop its own smartwatch OS that debuted on the $300 Fitbit Ionic last year. Fitbit is likely hoping that diehard members of the Pebble community, many of which developed apps and programs for the smartwatch platform, will try making similar programs for Fitbit's new wearable operating system.
Read 4 remaining paragraphs | Comments
Source:: Ars Technica
(Visited 1 times, 1 visits today)