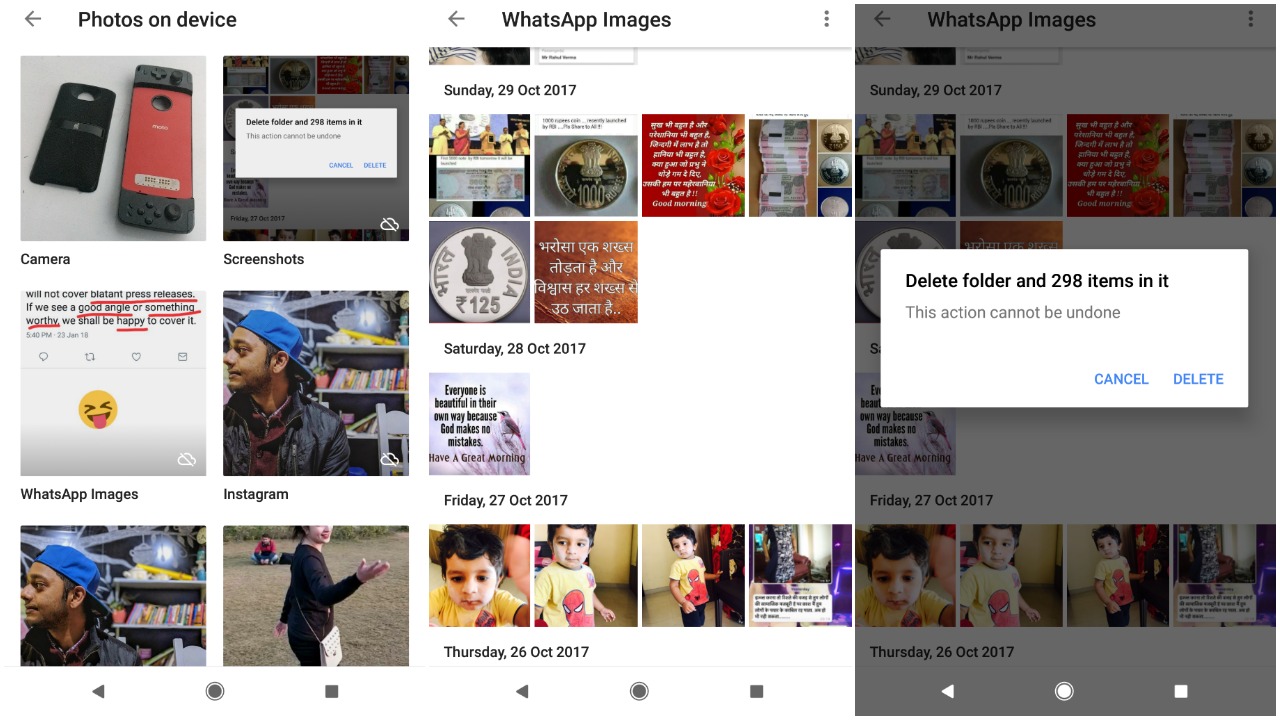 WhatsApp, India's favourite messaging app is often the most irritating app on your phone too. It seems Indians are flooding WhatsApp with "good morning" messages, which are also affecting smartphones.
According to a report from Wall Street Journal, India, the fastest growing smartphone market, is obsessed with morning greetings. Google researchers in Silicon Valley found that these greetings in form of GIFs, images or videos eat up a huge chunk of your smartphone's memory.
Well, there are ways to avoid this, and here's how.
The simplest and a highly adopted way is to open your photo albums > Go To WhatsApp images folder > Delete the images you no longer need.
The second, easiest and most effective way is to tweak your WhatsApp settings. Open WhatsApp > Tap on the three dots on the top right > Settings > Data and Storage usage. Here, under the media auto-document settings, you need to uncheck all the media options in 'when using mobile data', 'when connected to Wi-Fi' and 'when roaming'.
This will not only save a lot of data, but also stop unwanted media from being downloaded and saved on your device.
Try Google Files Go app
The Files Go app from Google, with your permission, accesses …read more
Source:: TechRadar – All the latest technology news

NASA Chooses Spacex To Launch A Self Propelled Space Station To The Moon