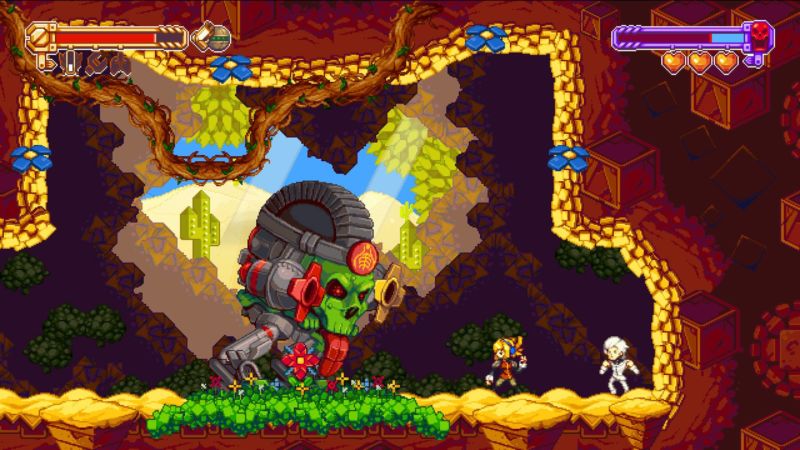 Enlarge / The boss fights stand out as easily the best sequences.
It's an inarguably great time for 2D platformer fans, particularly those who prefer the Metroid and Symphony of the Night-inspired variety. Steamworld Dig 2, Dead Cells, Sundered, and many more all bring something different to the loose genre's table. So too does the recently released Iconoclasts, even though I'm not sure I'm picking up absolutely every idiosyncrasy it's putting down.
None of that uncertainty applies to the game's look and feel, though. Iconoclasts is set in a lovely, colorful dystopia, with expressive sprites and bombastic effects to match. Traversing the splashy jungles, caves, seascapes, and sci-fi fortresses feels just right, too—no pixel feels wasted; no jump or attack too unwieldy. There's a sense of meticulous technical perfection to Iconoclasts that likely reflects its 10-year production by solo developer Joakim "konjak" Sandberg.
As Robin, the unlicensed mechanic player-character, you begin with just a wrench and a rapid-fire stun gun, but slowly, inevitably, gather new tools like bombs and an electric overcharge for melee attacks. These unlock new areas and upgrades in the finest Metroid/Castlevania style, though the find-items-to-progress concept is stretched a bit thinner …read more
Source:: Ars Technica

NASA Chooses Spacex To Launch A Self Propelled Space Station To The Moon