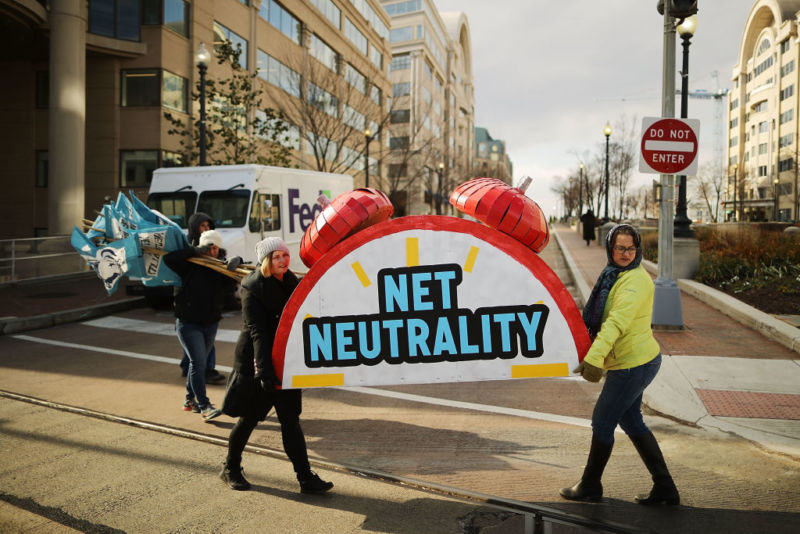 Enlarge / Rally organizers carry away props following a protest outside the Federal Communication Commission building against the end of net neutrality rules on December 14, 2017 in Washington, DC. (credit: Getty Images | Chip Somodevilla )
The US Government Accountability Office (GAO) will investigate the use of impersonation in public comments on the Federal Communications Commission's net neutrality repeal.
Congressional Democrats requested the investigation last month, and the GAO has granted the request.
While the investigation request was spurred by widespread fraud in the FCC's net neutrality repeal docket, Democrats asked the GAO to also "examine whether this shady practice extends to other agency rulemaking processes." The GAO will do just that, having told Democrats in a letter that it will "review the extent and pervasiveness of fraud and the misuse of American identities during federal rulemaking processes."
Read 10 remaining paragraphs | Comments
Source:: Ars Technica

NASA Chooses Spacex To Launch A Self Propelled Space Station To The Moon