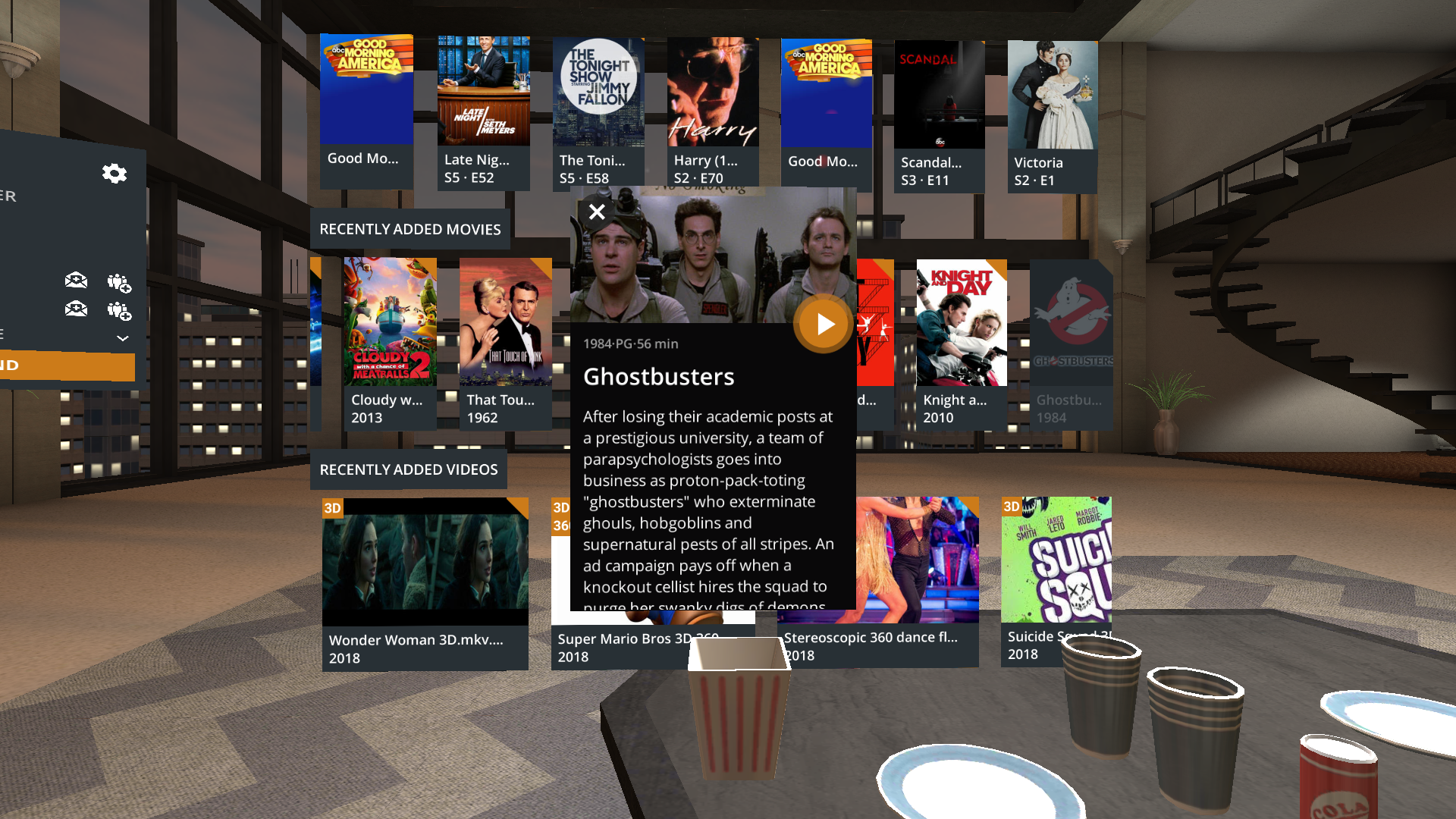 With both internet speeds and ticket prices on the rise, it's no wonder that more movie-hungry cinephiles have turned to services like Netflix and PLEX to get their fill of video. Both of these services have delivered that cinema-in-home experience of watching your favorite movies at half the cost, but neither have delivered the actual movie theater … until now.
PLEX today announced a new app called PLEX VR that turns your living room into a theater with the help of a Google Daydream VR headset. Once you get situated in your new VR theater, you'll not only be able to stream your entire PLEX library of shows, but you'll even be able to invite friends in to partake in the movie experience remotely.
The app pulls in information from any PLEX server you have access to on your account and then displays all your content on a floating screen in front of you. From there you can either boot up a video from your remote server or invite your friends to a film screening.
Before you toss out your movie pass, though, it's worth pointing out that the service still uses PLEX – a server-based streaming service where you supply …read more
Source:: TechRadar – All the latest technology news

NASA Chooses Spacex To Launch A Self Propelled Space Station To The Moon