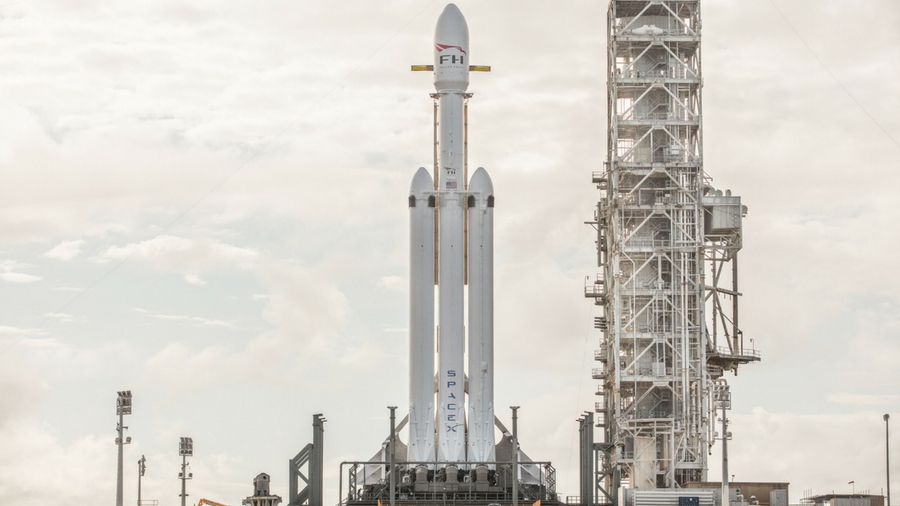 Image credit: SpaceX
SpaceX's Falcon Heavy rocket uses power that hasn't been seen since the ambitious early days of space exploration in the 1960s and '70s, and today viewers around Cape Canaveral's historic LC-39A launch site got to see it in action during a static test fire.
All of Falcon Heavy's 27 Merlin engines blasted almost simultaneously for around 12 seconds for the test, creating an awe-inspiring show for onlookers. It's the first time that SpaceX has tested anything with this sort of power.
Observers on the ground noted plumes of smoke filled the Florida launch pad on Wednesday, and SpaceX shortly after posted a video of the static fire on Twitter. The post gleefully noted Falcon Heavy is "one step closer to first test flight!"
SpaceX will now review the data to determine whether it needs to hold another test before the official Falcon Heavy launch.
If the company decides an additional test isn't needed, the actual launch of the Falcon Heavy will take place sometime in the next two weeks, when the rocket will ship a payload of Elon Musk's personal midnight cherry Tesla Roadster.
It may not even be that long: Musk also tweeted today that "hold-down firing this morning was …read more
Source:: TechRadar – All the latest technology news

NASA Chooses Spacex To Launch A Self Propelled Space Station To The Moon