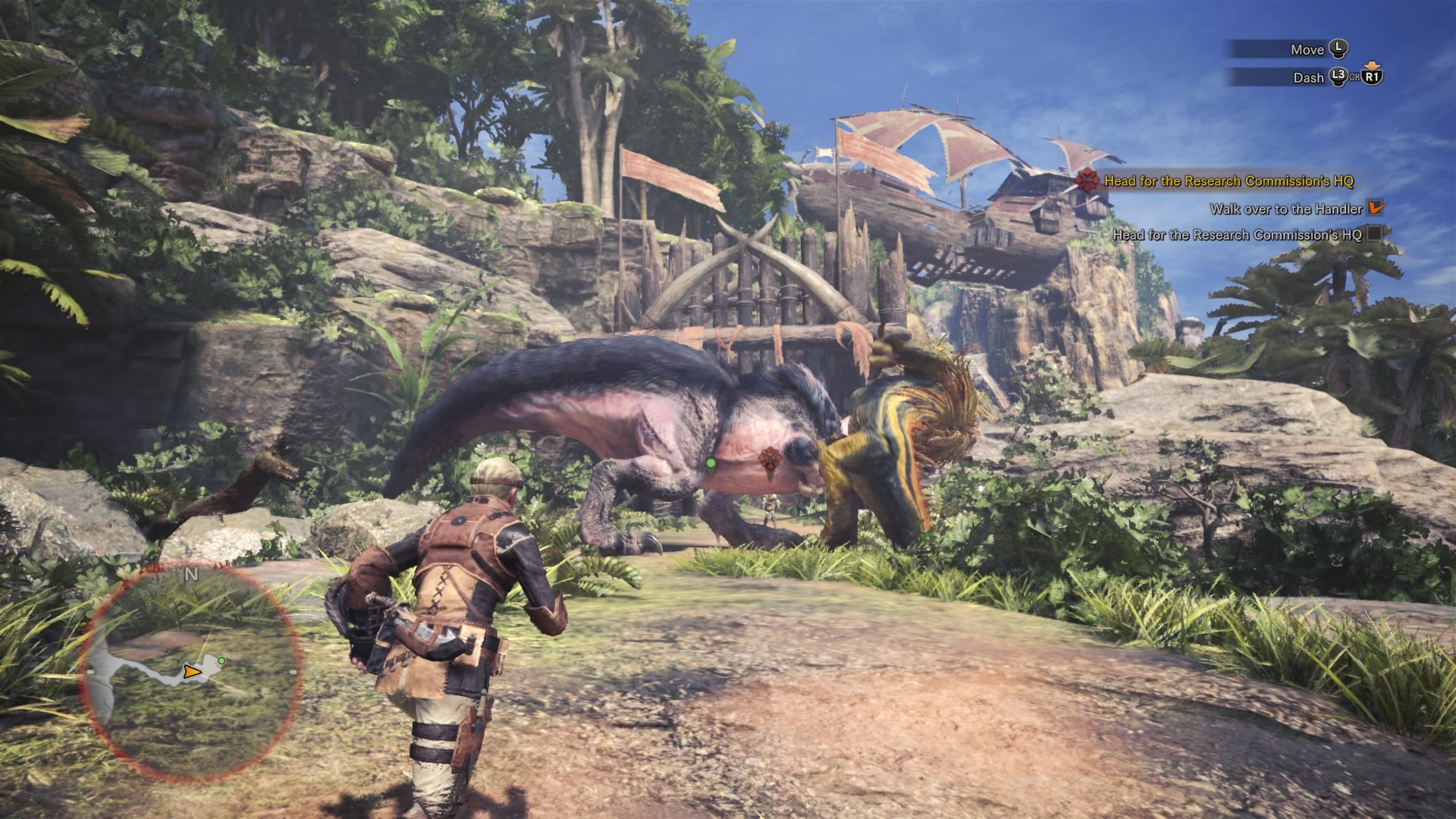 It's been almost seven years since Monster Hunter last had a proper outing on home consoles, having spent a long sojourn perfecting its formula in myriad forms on Nintendo 3DS.
But Capcom's long-running series has finally shed the technical limitations of the handheld as Monster Hunter World brings the series kicking and screaming into 2018. The result is a bold and confident new chapter, one that embraces fresh ideas while resolutely sticking to its familiar co-op blueprint.
If you've spent even a modicum of time in a previous entry in the series, you'll immediately feel an intrinsic familiarity in Monster Hunter World. Rather than embracing an open-world setup, Capcom's latest offering keeps the maze-like areas its been using for time immemorial.
But it expands them, fleshing out their design, contents and appeal. Its environs – ranging from canyons and dunes to verdant forests and beyond – never feel walled off or boxed in. However, much of that comes down to what lurks within…
Beast quest
Monsters, shockingly, are the big selling point here and Monster Hunter World boasts beasts of every persuasion and scale. Each area of the game world has its own diverse ecosystem, with a food chain of predators and …read more
Source:: TechRadar – All the latest technology news

NASA Chooses Spacex To Launch A Self Propelled Space Station To The Moon