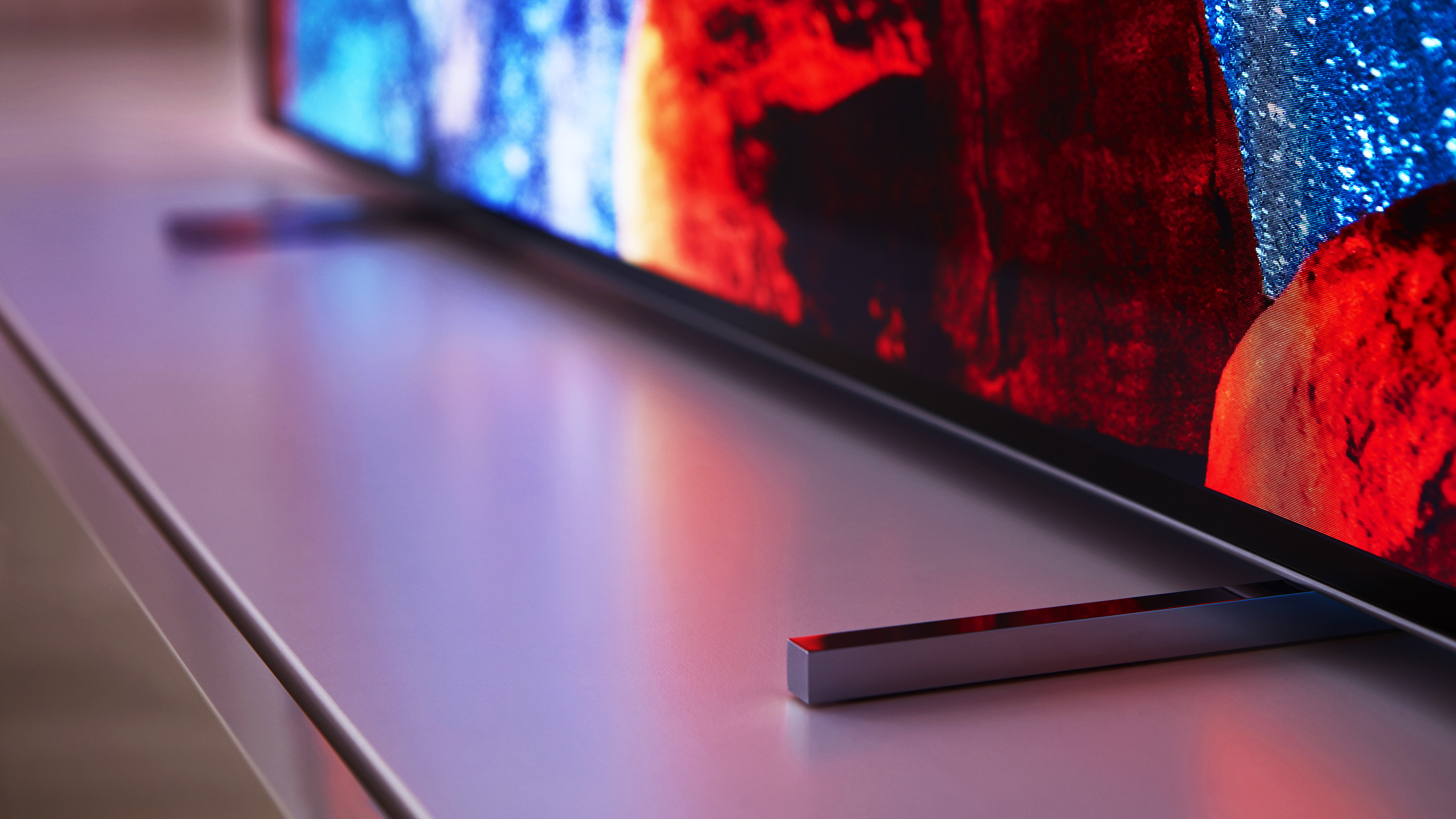 High-end LCD TVs are dead. At least, that's what Philips has been saying this year at its annual TV announcement event.
Instead, the future of premium TVs is now decisively all about the OLED, and to make its point Philips has revealed an all-new model, the Philips 803, which will make its 2018 lineup three-strong.
The new set is fantastically minimalistic. There's no illuminated Philips logo adoring the bottom edge of the frame, and there's no chunky stand getting in the way between it and your TV cabinet.
Instead, the set uses a pair of sticks for feet, which raise the TV just a couple of centimeters off the surface it's placed on.
The same but different
Picture-wise, the set is exactly the same as the Philips 9002 that we've already reviewed and been very impressed with (that means it's fully UHD Premium certified), but sound has been boosted a little to allow the 803 to sit above it in the range with three rear-facing subwoofers providing a suitably hefty soundstage.
The 803 comes packing Android M as a Smart TV OS, which you can navigate using a traditional remote (with a full Qwerty keyboard on its rear) or a …read more
Source:: TechRadar – All the latest technology news

NASA Chooses Spacex To Launch A Self Propelled Space Station To The Moon