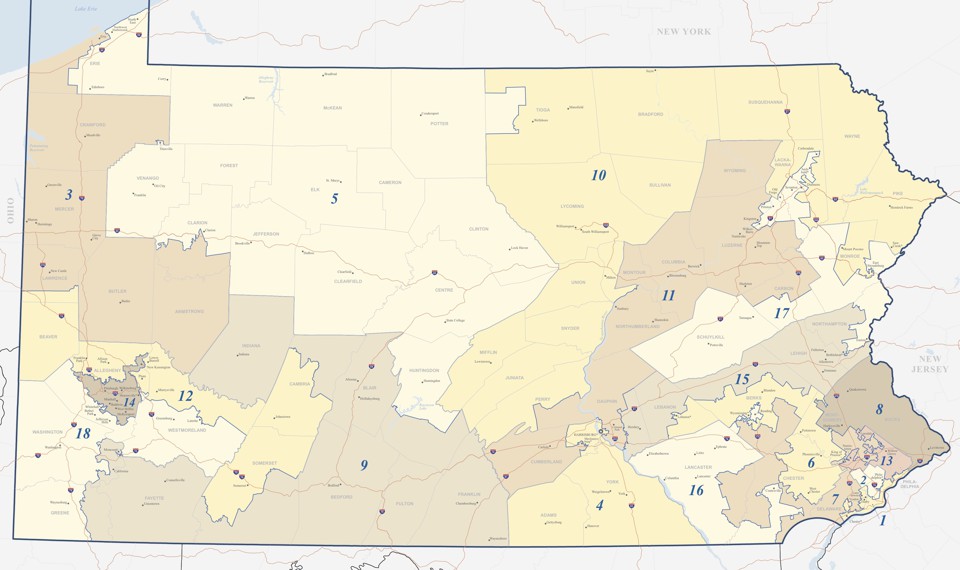 Considering that barely one-third of Americans can name their U.S. House representative, you'd think that the size, shape, and makeup of their voting district wouldn't matter much to them. But the issue of gerrymandering—manipulating elections by redrawing district boundaries to favor one party over another—has suddenly become a political flash point. Cases from several states are winding through the courts, and a new mathematical tool designed to detect gerrymandering has provided real hope of stamping it out forever.
There's just one problem: This tool has serious, perhaps insurmountable flaws.
Within the past few weeks, courts in both North Carolina and Pennsylvania have declared their states' U.S. House districts to be unconstitutional as drawn, the first time in history that courts have struck down election maps for partisan gerrymandering. (Courts have struck down racial gerrymanders before.) In October 2017, the U.S. Supreme Court also heard a case on partisan gerrymandering for Wisconsin's state-assembly districts, and will issue a potentially landmark ruling in the next few months.
Why the flurry of attention? Democrats are mad, for one thing. Although both sides take advantage of gerrymandering when they can, various analyses have concluded that the Republican Party gained between …read more
Source:: The Atlantic – Science

NASA Chooses Spacex To Launch A Self Propelled Space Station To The Moon