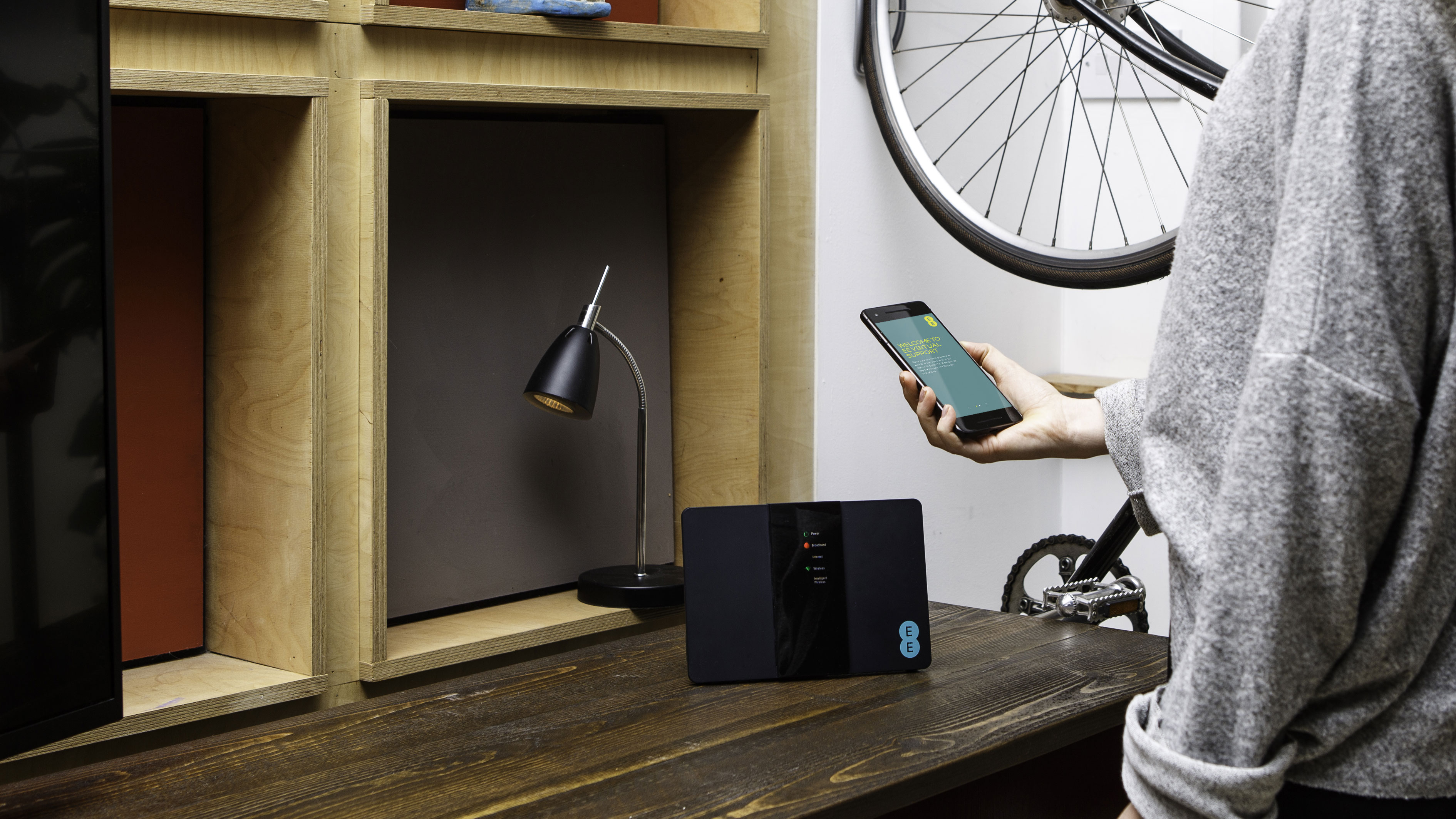 Mobile network EE has made a number of announcements, focused on a new form of home broadband sharing your data with your family and revealing its smart home offering.
It's also launched a new AR Virtual Support app can gives users visual instructions on setting up devices such as routers, showing you where various cables go in augmented reality on your smartphone.
Next-gen broadband
In 2019 EE will launch its hybrid broadband technology, which will combine traditional fixed-line broadband (ADSL and fibre) with its mobile network.
The result will be a broadband connection which is boosted by the carrier's 4G network, ensuring better speeds at peak times.
If there's an issue with the fixed line connection, the 4G mobile network will take over, keeping your home connected without interruption to service.
There's currently no word on pricing, or details on a physical router that will deliver the service, but EE tells us that the technology will be compatible with existing routers.
Homing in on your home
EE will start selling smart home devices from a number of leading brands in the space including Google, Apple, Nest, Hive, Honeywell and Voice Assistants.
Products include smart thermostats, light bulbs, speakers, plugs and security cameras, and they'll be available from June 1 …read more
Source:: TechRadar – All the latest technology news
(Visited 5 times, 1 visits today)