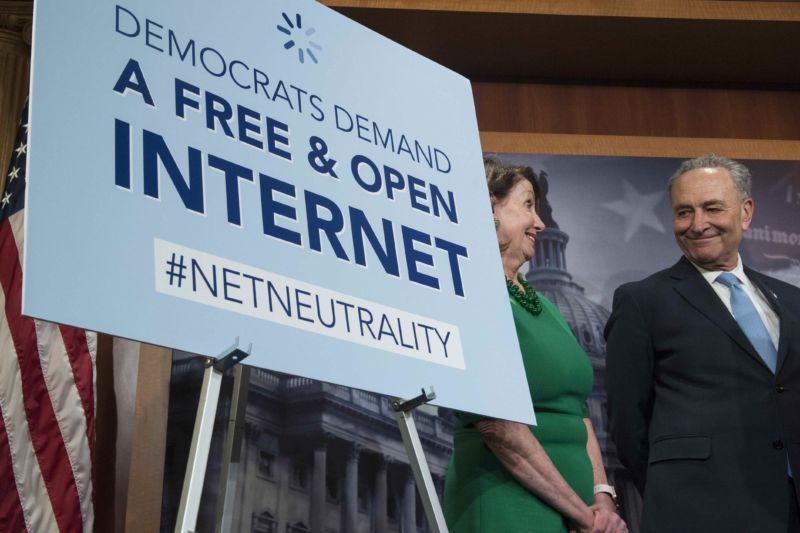 Enlarge / MAY 16, 2018: Senate Minority Leader Sen. Charles Schumer (D-N.Y.), and House Minority Leader Nancy Pelosi (D-Calif.) at a press conference after a Senate vote to maintain net neutrality rules. (credit: Getty Images | Congressional Quarterly)
Broadband lobby groups and FCC Chairman Ajit Pai are upset about yesterday's US Senate vote to restore net neutrality rules and are calling on Republican lawmakers to kill the effort in the House.
Yesterday's Senate vote "throws into reverse our shared goal of maintaining an open, thriving Internet," said USTelecom, which represents AT&T, Verizon, CenturyLink, and other telcos.
USTelecom claimed to speak on behalf of Internet users, saying that "Consumers want permanent, comprehensive online protections, not half measures or election year posturing from our representatives in Congress."
Read 12 remaining paragraphs | Comments
Source:: Ars Technica
(Visited 3 times, 1 visits today)