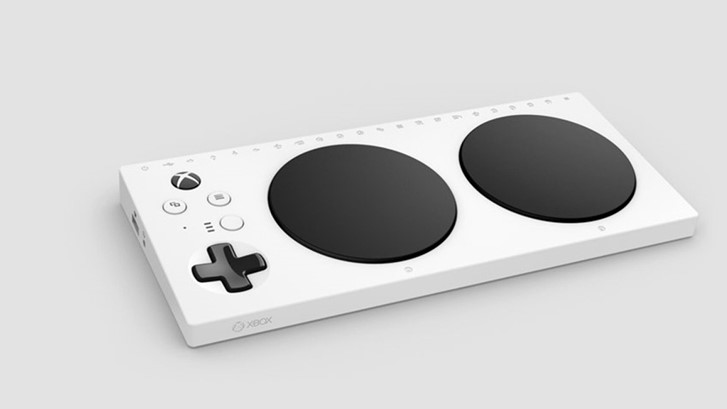 Earlier this week, images of what appeared to be a more accessible Xbox controller emerged online. Now, Microsoft has confirmed the images were real and that the controller will go on sale later this year.
Called the Xbox Adaptive Controller, the device is intended to be an easy-to-use and affordable way for gamers with limited mobility to play the games standard gamepads have so long created barriers to.
The Xbox Adaptive Controller is the result of several years work and Microsoft worked with a range of organisations including The AbleGamers Charity, The Cerebral Palsy Foundation, SpecialEffect, Warfighter Engaged and Craig Hospital to create it.
Gaming for everyone
What they've developed is a device with two large programmable buttons and an array of inputs that can work with a wide range of other peripherals so that players can put together a set-up that suits their specific needs. While this means it won't be an all-in-one solution right out of the box for many, it does make it possible to address a wide range of physical needs rather than just one.
In the UK, Microsoft has been working with Muscular Dystrophy UK and Nic Bungay, Director of Campaigns, Care …read more
Source:: TechRadar – All the latest technology news
(Visited 3 times, 1 visits today)