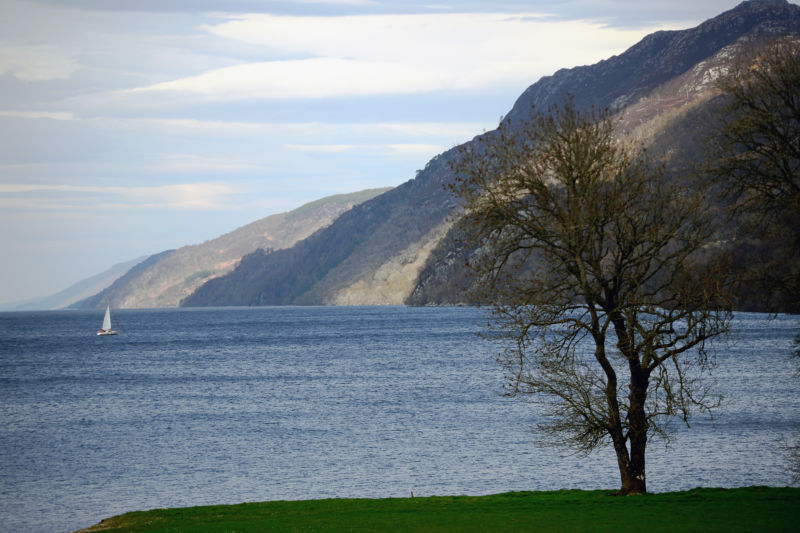 Enlarge / Loch Ness, seen from Fort Augustus in Scotland. (credit: Getty Images (Jeff J Mitchell))
A company called Intelligent Land Investments (ILI) is proposing a huge 2.4 gigawatt-hour pumped hydroelectric project right next to the shores of Loch Ness in Scotland. The project, called "Red John" after the Scottish name for a source pool in the area, could deliver up to 400 megawatts of power for six hours—a feat that Wired UK says could double Scotland's already-considerable wind capacity.
Pumped hydro is an old concept, and such systems have been used to store energy long before utility-scale chemical batteries were economically feasible. Pumped hydro projects need a lower reservoir as well as a higher reservoir. When electricity is plentiful, pumps work to lift water from the lower reservoir to the higher reservoir; when electricity is scarce, operators use gravity to send water from the higher reservoir through a turbine and back down to the lower reservoir, generating greenhouse-gas-free electricity.
A diagram of the Red John project. (credit: Intelligent Land Investments)
The advantage of pumped hydro is that it's disbatchable. While wind turbines and solar panels require the wind and sun to make electricity, energy from pumped …read more
Source:: Ars Technica
(Visited 2 times, 1 visits today)