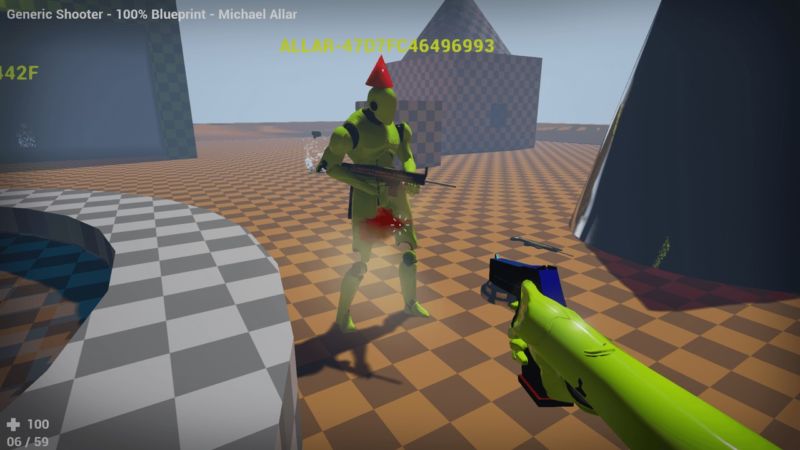 Enlarge / Gamemakin LLC will now earn 18% more of the sale price for this "Generic Shooter Blueprint" through the Unreal Marketplace (credit: Epic/ Gamemakin LLC)
Unreal Engine maker Epic announced this morning that it's increasing the rate paid to creators who make and sell reusable art, sound, engines, animations, and effects to other developers on the company's Unreal Marketplace. The increase, from 70 percent of the sales price to a new 88 percent pay rate, will also apply retroactively, with additional payments doled out for all sales since the Unreal Marketplace's 2014 launch.
The move seems designed to attract more attention to the Unreal Marketplace and away from competing asset clearinghouses like the Unity Asset Store, Game Dev Market, TurboSquid, and others that offer creators an industry-standard 70 percent (or less) of the total sale price to creators.
Epic says the number of sellers on the Unreal Marketplace has grown by 30 percent in the first half of 2018, now representing 1,500 creators and more than 5,000 "curated products." But it's still quite a bit smaller than the Unity Asset Store, which launched in 2010 and has grown to include over …read more
Source:: Ars Technica
(Visited 1 times, 1 visits today)