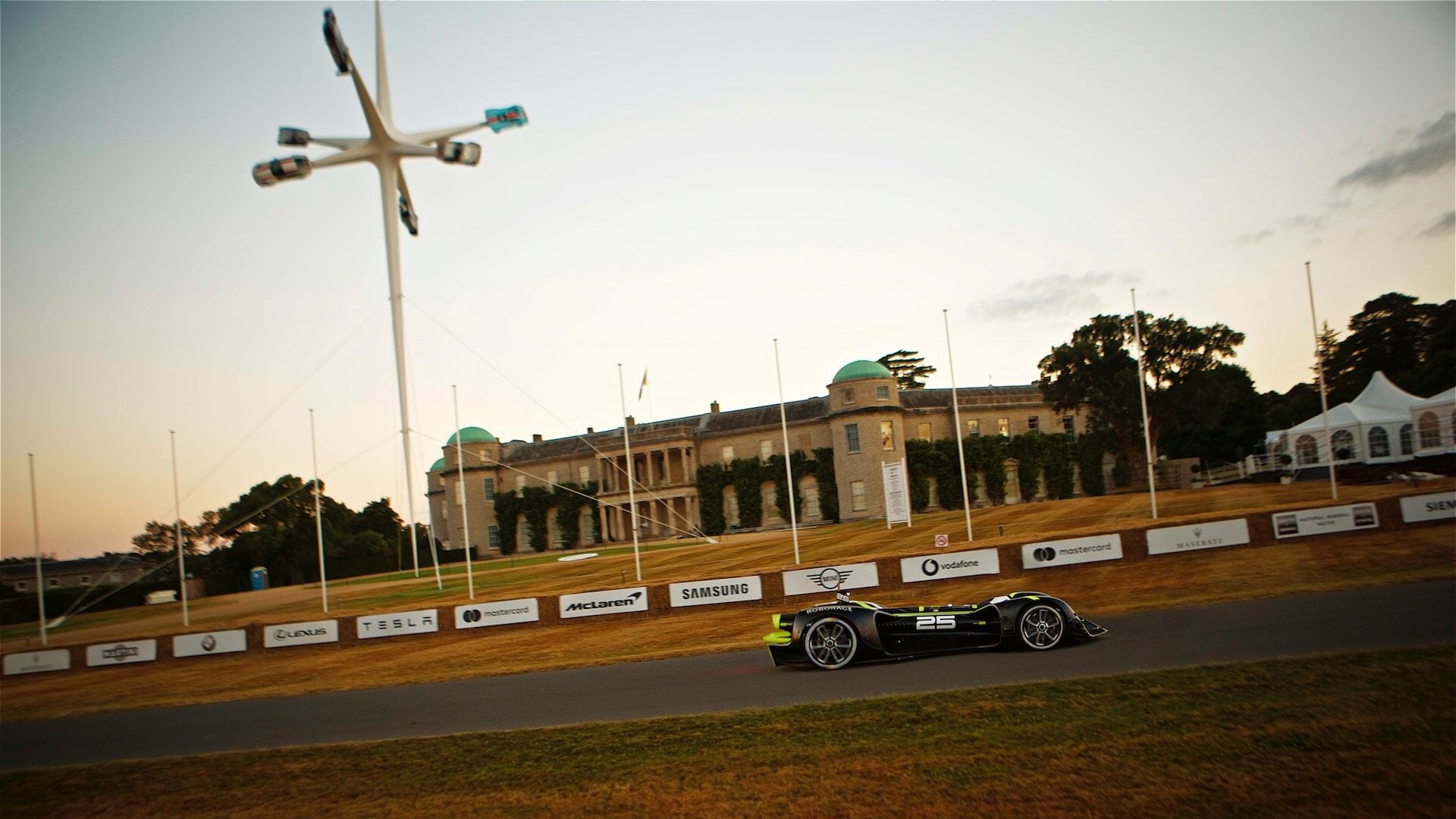 One day, we may be watching robotic cars race against each other at incredible speeds, devoid of drivers. Instead of the skill of the human taking center stage, it'll be the smarts of the AI embedded in each.
We've taken a step closer to that moment, as one of the early prototypes of that robotics race car series – dubbed Roborace – navigated its way around the challenging, iconic and complex Goodwood hill climb circuit in the UK.
The car, laden with a variety of sensors including LiDar, radar, GPS, ultrasonic and 360 cameras, powered its way around the 1.16 mile course at an impressive speed for something without human input or a safety car to follow – you can see and spin around the raw 360 footage here:
The feat was achieved largely without the use of GPS, as the tree-lined nature of the circuit made it hard to lock onto the sensor at high speed, meaning the Lidar and ultrasonic elements had to come into stronger play.
Of course this is only the opening salvo in the war of the (racing) machines, as there are still a number of teething problems to overcome – the speeds here are still down on what …read more
Source:: TechRadar – All the latest technology news
(Visited 2 times, 1 visits today)