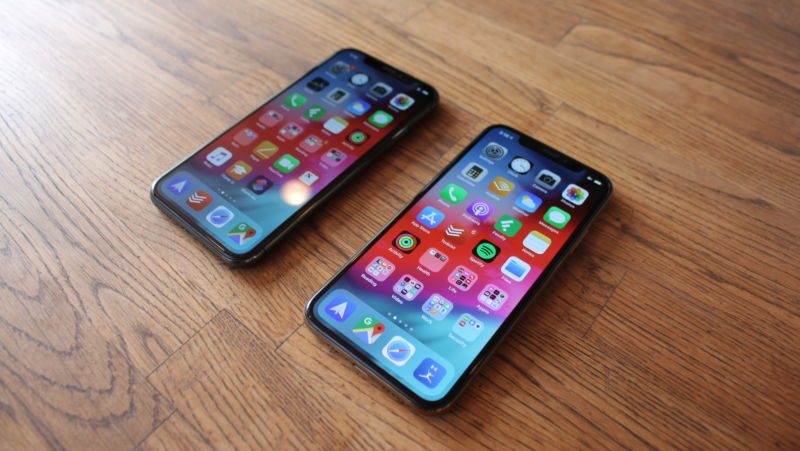 Enlarge / The iPhone X in space gray (left) compared to the iPhone XS in gold (right). You can barely tell the difference from this angle. (credit: Samuel Axon)
Apple struck a huge deal that will push its chip-making ambitions forward. The tech giant agreed to pay $600 million in total to Dialog Semiconductor, a UK-based chipmaker that has been working with Apple since the first iPhones came out.
That large amount of money will go towards two things: $300 million in cash pays for a portion of Dialog's company, including licensing power-management technologies, assets, and over 300 employees who will now work for Apple. The company will pay the remaining $300 million to Dialog in advance for products to come out within the next three years.
"Dialog has deep expertise in chip development, and we are thrilled to have this talented group of engineers who've long supported our products now working directly for Apple," Johny Srouji, Apple's senior vice president of Hardware Technologies, said in a statement. "Our relationship with Dialog goes all the way back to the early iPhones, and we look forward to continuing this long-standing relationship with them."
Read 5 remaining …read more
Source:: Ars Technica
(Visited 4 times, 1 visits today)