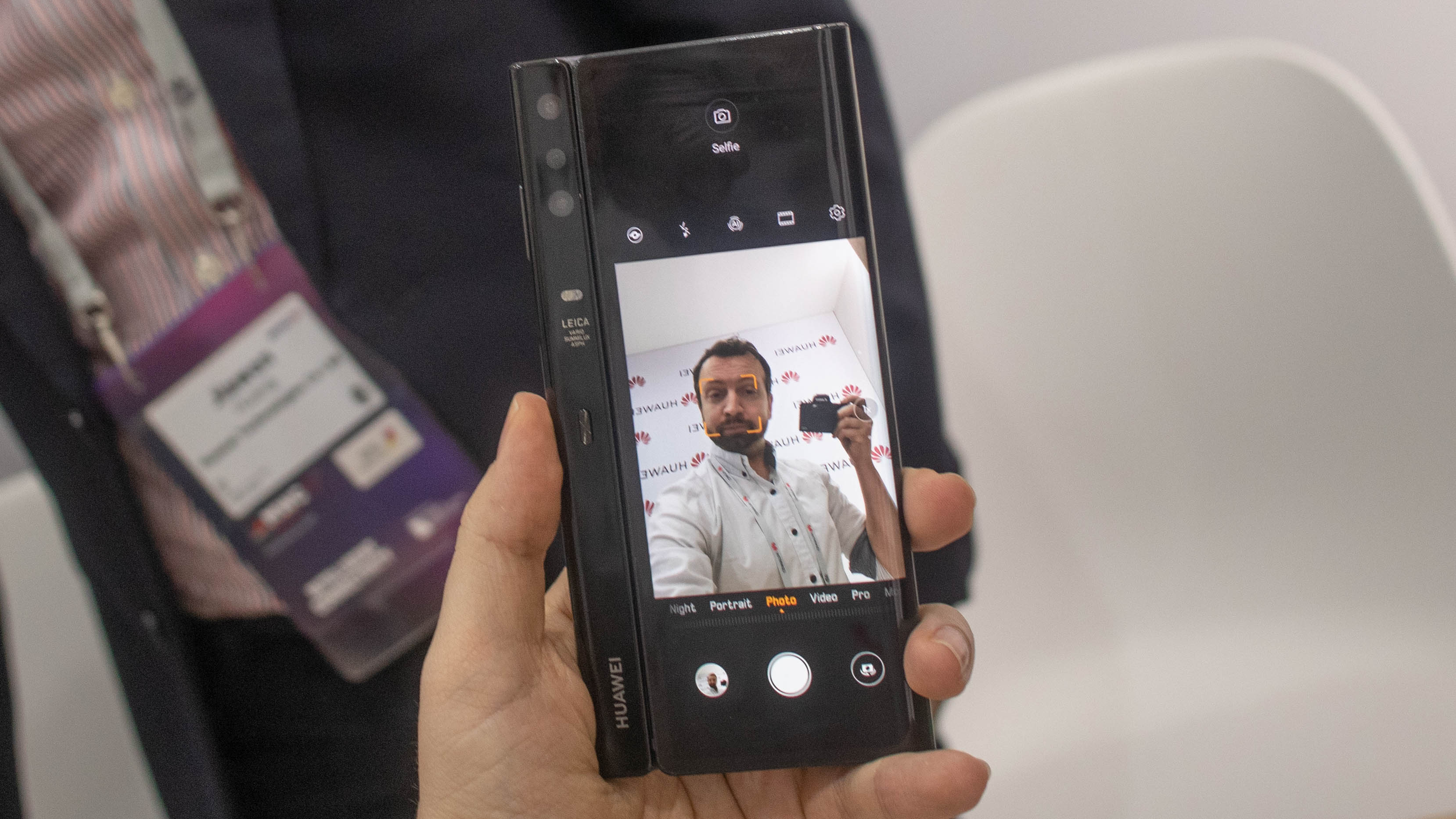 The Huawei Mate X looks like the future of foldable phones and true multi-tasking, but it has mainstream appeal for fun, too, beyond its serious productivity chops.
Case in point, we took one of the first selfies using the foldable phone at MWC 2019, and realized it was a game changer for self-indulgent photo seekers everywhere.
Is the Mate X prohibitively expensive for average consumers? Sure. But it taught me that the foldable phone idea has legs that the general public will love.
This is my hand. This is proof I touched this foldable phone and that you get a selfie preview using the main camera
1. But first, let's take a selfie – with the main camera
You have a screen on both sides of the folded Huawei Mate X, so you can see a live view of yourself when you snap a selfie from the main camera.
That's important. All of the best tech is inside rear cameras these days, and Huawei figuratively (and somewhat literally) flips this idea on its head with two outer screens.
Huawei hasn't released Mate X camera specs, but we do know it has three lenses in its front grip, and the selfie looked good as we …read more
Source:: TechRadar – All the latest technology news
(Visited 1 times, 1 visits today)