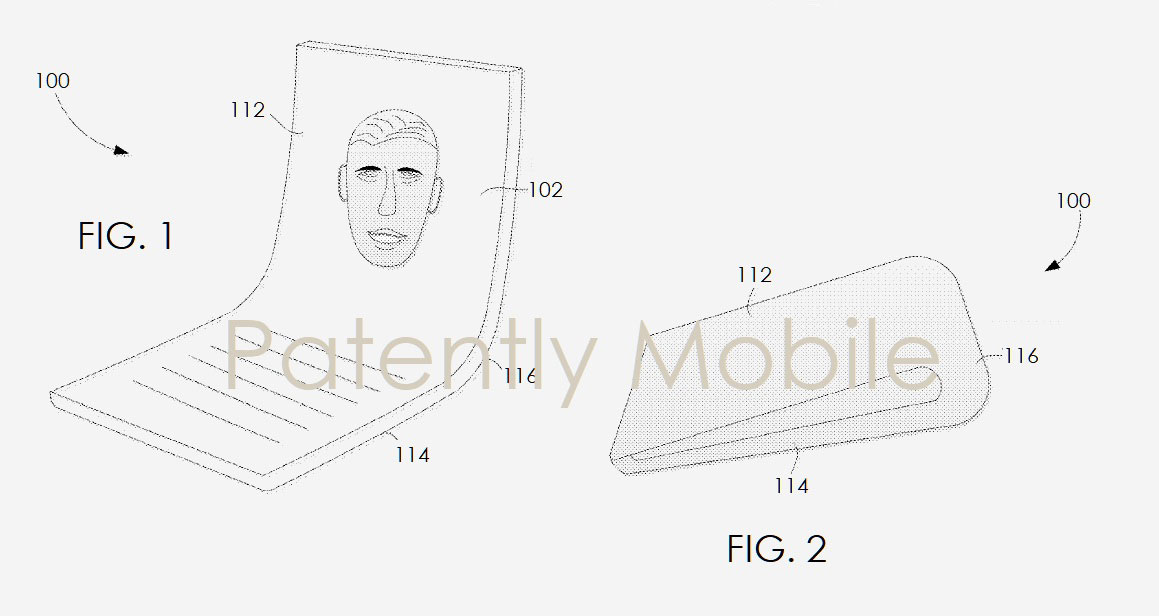 Several major phone manufacturers are scrambling to bring out foldable phones to rival the Samsung Galaxy Fold and Huawei Mate X, and now it seems Google is planning to enter the fray.
Patents from Google. discovered by Patently Mobile. show a variety of rough designs for how a foldable device could work, with handsets folding in different ways. They're clearly very early sketches, with not a huge amount of detail, but they do suggest what kind of foldable Google is considering.
This is everything we know about the Samsung Galaxy FoldAre these 5G phones the future of mobiles?What do we expect to see in the iPhone 11?
The first design shows a phone that would fold down on itself when not in use, a 'clamshell' design, with the screen is on the inside when the device is closed. This is a form factor a few other companies are looking at, including Samsung, for a Fold-successor.
Image credit: Patently Mobile
Another design shows a handset that folds down in three sections, with three display surfaces that stack when folded to create one smaller device. While we've seen this design in a few other patents it's something fewer manufacturers seem …read more
Source:: TechRadar – All the latest technology news
(Visited 1 times, 1 visits today)