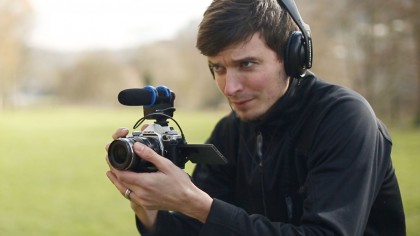 Olympus has confirmed that it will be releasing a follow-up to its OM-D E-M5 Mark II mirrorless camera.
In an interview with DPReview, executives from the company stated that the E-M5 was an "important product category for middle users" and that the company was planning to introduce a successor model.
The firm also highlighted that it plans to release several lenses every year for the foreseeable future, and confirmed that it will announce new lenses before the 150-400mm f/4.5 TC 1.25x IS PRO arrives next year.
The super-telephoto optic, which provides Micro Four Thirds users with an effective focal range of 300-800mm in 35mm terms, has already been shown in prototype form.
The new camera, which is likely to be called the OM-D E-M5 III, has been expected for some time, as the model it's set to succeed is now more than four years old. Since then, the company has introduced a raft of bodies across its OM-D and PEN mirrorless lines, notably the OM-D E-M10 III and OM-D E-M1 II, as well as the PEN-F and the most recent OM-D E-M1X flagship model.
While the OM-D E-M5 II went on to be a very respectable …read more
Source:: TechRadar – All the latest technology news
(Visited 4 times, 1 visits today)