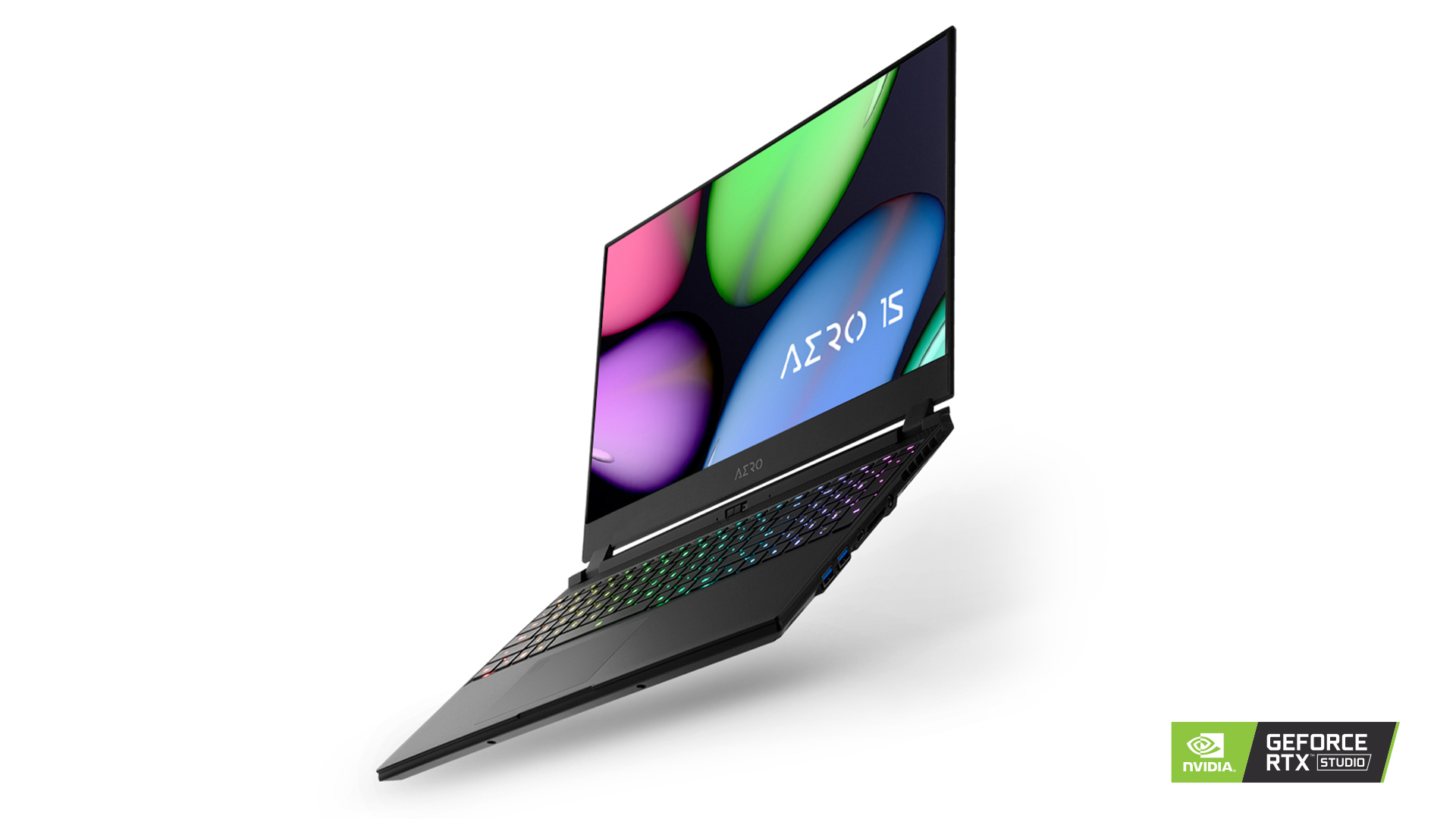 Since it first launched in 2016, GIGABYTE's AERO line has offered some of the most versatile laptops on the planet. This family of all-rounders combine light and portable designs with long battery life and powerful internals, with specs that are grunty enough to handle the demands of high-end gaming: basically, the perfect trifecta for a mobile PC. It'd be unwise to write the AERO line off as "just gaming machines" however, as they offering a great deal more than most of their gaming-oriented counterparts, packing special features that make them perfect for creative and design professionals.
And the latest generation of AERO 15 OLED laptops takes things even further. Not only does it feature the latest-and-greatest Intel and NVIDIA processing, gaming and networking hardware inside, it's also available with a professionally-calibrated OLED screen which means it's got both the best looking and the best performing display on the market – and that should turn the head of any design professional.
Thin, lightweight and quiet, the AERO 15 OLED is a designer's laptop that you can take with you – and looks great anywhere.
New style
The first thing you'll notice about the new AERO 15 OLED is the re-imagined livery, which now exudes …read more
Source:: TechRadar – All the latest technology news
(Visited 3 times, 1 visits today)