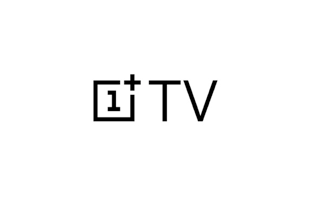 OnePlus is finally ready to expand beyond smartphones and will be playing in the TV segment next. The company just confirmed that it would be called the OnePlus TV and also unveiled the logo.
Earlier this year, OnePlus announced its intentions of entering the smart TV game by bringing its twist to it. According to company executives, televisions hadn't innovated in the last few years, and they thought they could bring something new to the table.
The official OnePlus TV logo
In a forum post, the company shared a few updates around the TV. For starters, it will be called the 'OnePlus TV.' A contest was held where community members could suggest names for this new product, and the name was then finalised. They even went on to reveal the logo, which was equally minimal. The name may seem a little underwhelming, but OnePlus is known for favoring minimalism when it comes to its designs and names. Or it probably did not want to create a new product name and keep things simple, just as it does with its smartphones.
The OnePlus TV will encompass around the "Never Settle" philosophy and sport a "burdenless" design. It's going to be …read more
Source:: TechRadar – All the latest technology news
(Visited 1 times, 1 visits today)