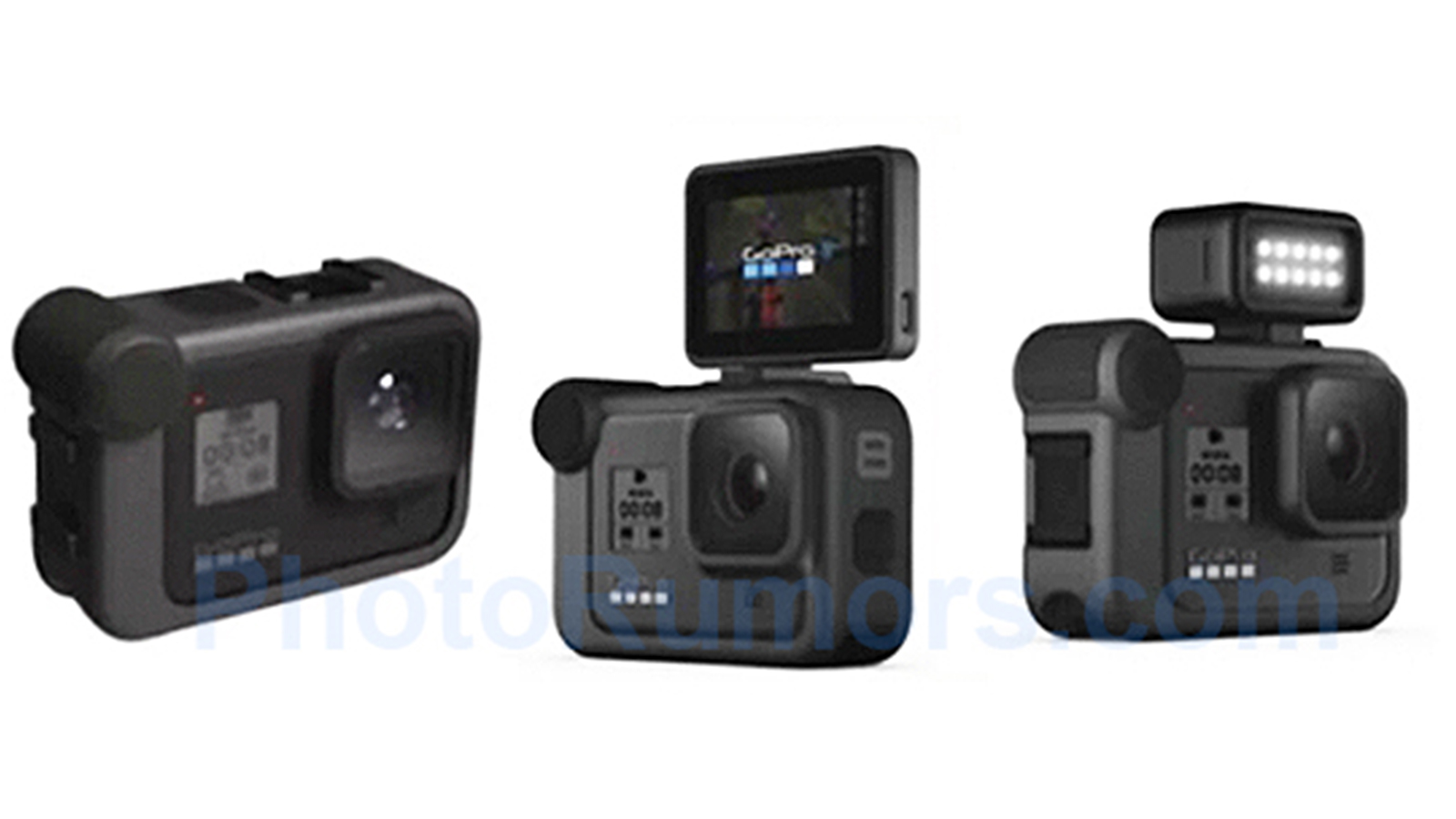 GoPro has become a name synonymous with action cameras and, historically, each year the company has launched a new range of its superb snappers in September. The GoPro Hero6 Black arrived late September 2017, while the GoPro Hero7 Black (along with its cheaper siblings, the Hero7 Silver and the Hero7 White) came along exactly a year later in 2018.
So it should probably come as no surprise that rumors and leaks of the next generation of GoPros have begun to emerge from the woodwork.
Today, photography news site Photo Rumors has unearthed images of what appears to be a GoPro Hero8 snapper. While the leaked images aren't particularly sharp, a grey figure 8 on the side of one does strongly hint that this is the next generation of GoPro camera. The pictures also indicate that GoPro has redesigned the Hero8 in order to accomodate new optional accessories, including a microphone, an external display and an LED light.
We have previously heard hints of a redesign. Back in May, GoPro CEO Nick Woodman revealed that the company was looking to refresh the entire range across all the price points. That could also imply we'll see not …read more
Source:: TechRadar – All the latest technology news
(Visited 2 times, 1 visits today)