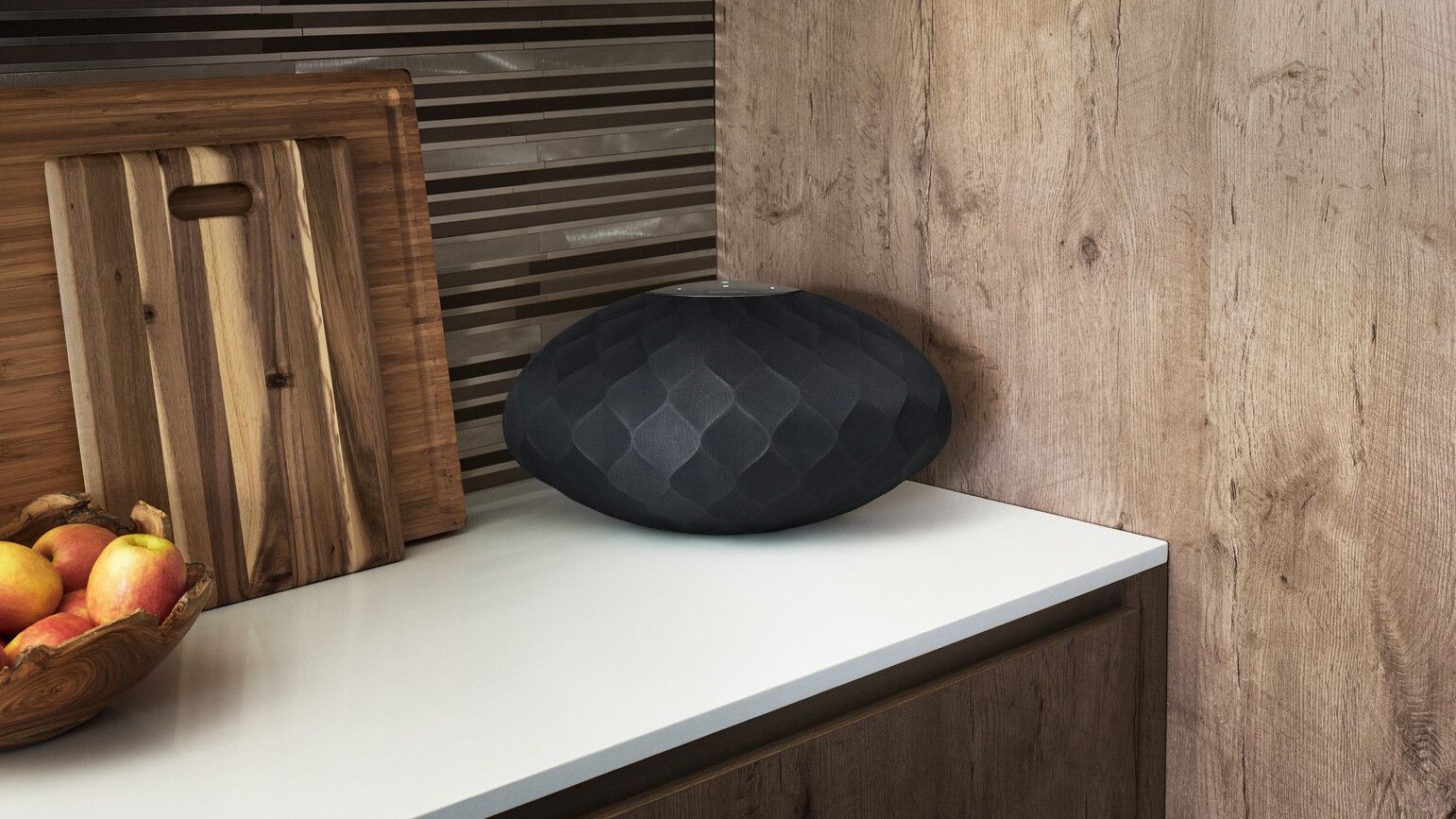 Audio brand Bowers & Wilkins has revealed the latest product in its popular Formation range, the Formation Flex wireless speaker, which it says has "the highest quality sound ever found in a standalone wireless speaker of its size".
Using the same tweeter technology as seen in Bowers & Wilkins' 600 series, this wireless speaker promises to deliver the same audio quality as a wired speaker – an attractive proposition for any audiophile.
Read our Bowers & Wilkins Formation Wedge reviewCheck out our Bower & Wilkins Zeppelin Wireless speaker reviewThe best wireless speaker of 2019
The Formation Flex can be used on its own, or paired with another Formation Flex for true stereo sound – or, if you already have a Formation speaker at home, such as the Formation Bar, it can form part of an "immersive 5.1 surround sound experience", making it a good addition to your home cinema setup.
If you do this, you shouldn't experience any synchronization issues between the different speakers, with Bowers & Wilkins claiming an "in-room 1 microsecond sync between speakers".
The Bowers & Wilkins Formation Wedge
Sculptural design
The Formation runs on the brand's patented Robust Mesh Network, which works alongside your home's Wi-Fi. This …read more
Source:: TechRadar – All the latest technology news
(Visited 1 times, 1 visits today)