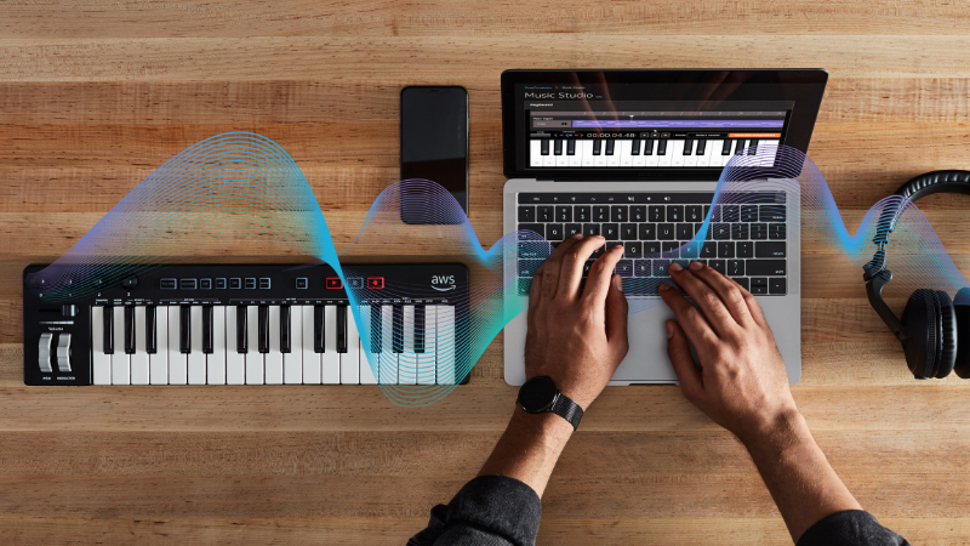 Amazon has revealed the world's first machine learning-enabled music keyboard at AWS re:Invent 2019, the company's big cloud conference.
Amazon DeepComposer is a compact 32-key music keyboard (as opposed to a QWERTY one you type on) that plugs into your PC, which is coupled with powerful machine learning technology.
NASCAR picks AWS to power its cloudAWS: Why we need to make machine learning happen fasterThese are the best cloud computing services of 2019
The idea is you play a melody or some chords on the keyboard, which the AI analyzes and then improvises its own composition around. So it's rather like working with an AI partner to make a pleasant-sounding tune.
That said, the current results in this initial (preview) incarnation of DeepComposer aren't all that impressive, as Fast Company observed when given a chance to play with the keyboard. They're definitely interesting, but the tunes composed won't be winning any music prizes, that's for sure.
However, that isn't the point at this stage. Rather, Amazon is aiming DeepComposer at developers, and teaching them more about machine learning processes, as opposed to music composition.
The aim is to educate about machine learning in a fun way, making things more accessible and …read more
Source:: TechRadar – All the latest technology news
(Visited 1 times, 1 visits today)