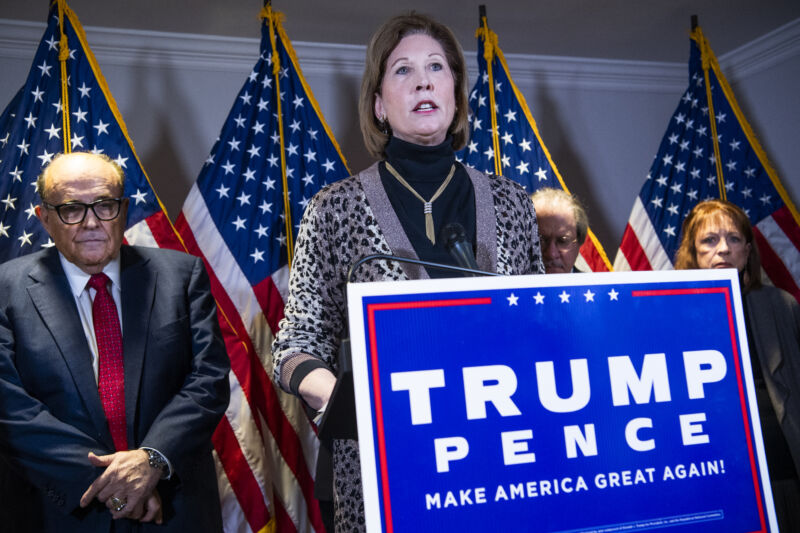 Twitter on Friday removed the accounts of several high-profile supporters of President Trump and the QAnon conspiracy theory. Targets included former Trump advisor Michael Flynn and former Trump lawyer Sidney Powell.
The rioters who broke into the Capitol on Wednesday were of course supporters of Donald Trump. Many were inspired by QAnon as well. The QAnon conspiracy theory centers around a supposed government insider who goes by "Q." Members of this community have baselessly accused liberal leaders like Hillary Clinton, Barack Obama, and George Soros of running a sex trafficking ring and attempting to organize a coup against President Trump.
These paranoid beliefs evidently inspired some QAnon enthusiasts to stage an attempted coup of their own on Wednesday, as supporters broke into the Capitol to attempt to prevent Congress from certifying Joe Biden's election. Their actions led to the deaths of five people, including US Capitol Police Officer Brian Sicknick.
Read 10 remaining paragraphs | Comments
Source:: Ars Technica
(Visited 3 times, 1 visits today)