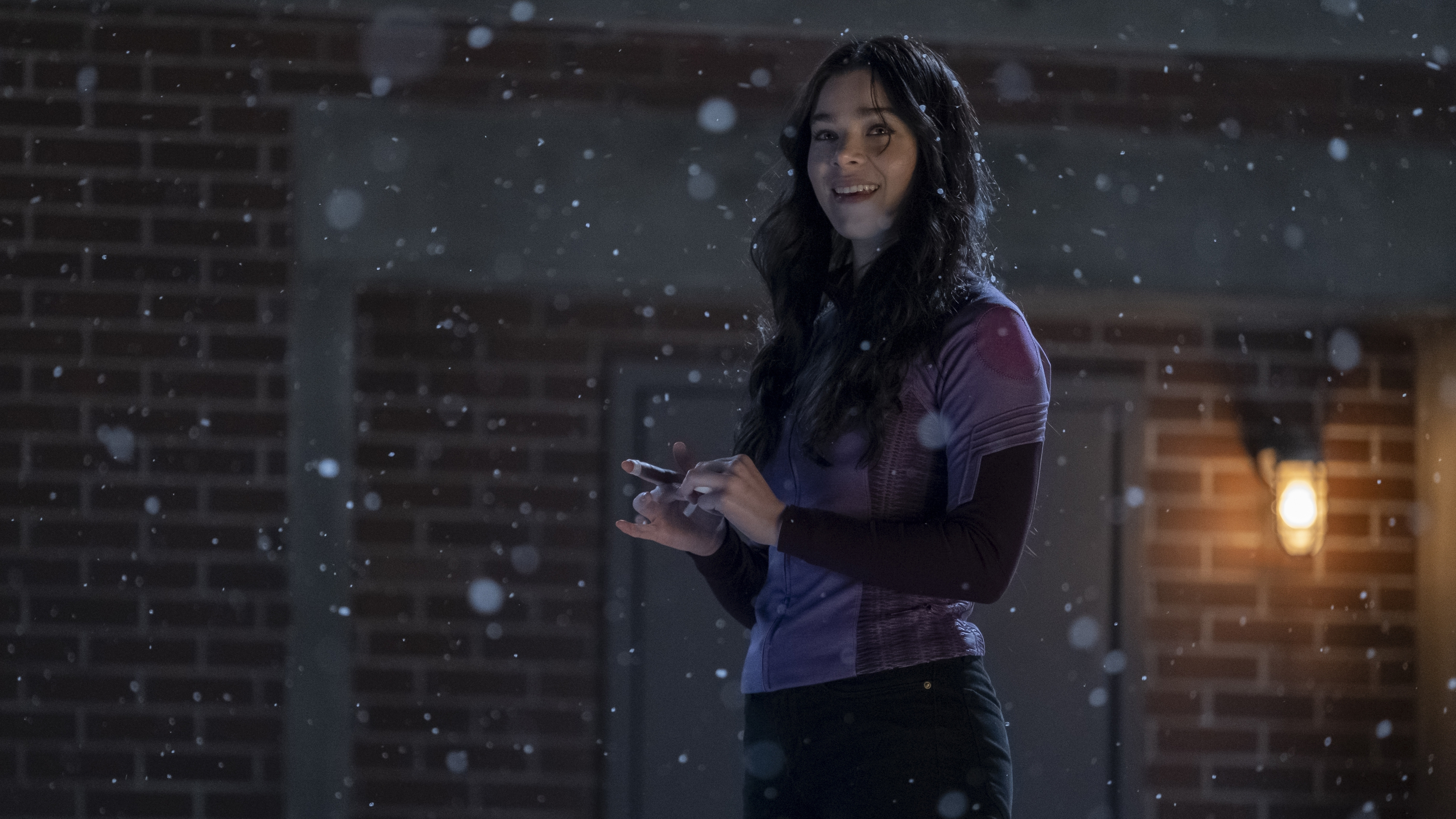 About this episode
– Episode 1 (of 6), 'Never Meet Your Heroes'
– Written by Jonathan Igla
– Directed by Rhys Thomas
★★★★
Spoilers for the first episode of Hawkeye follow. You have been warned.
Origin stories have always been tricky things to pull off. The path to superhero status is riven with clichés, while spending too long on explanations can be a distraction from the story you really want to tell. As an introduction to rookie archer Kate Bishop, however, this debut episode of Hawkeye gets almost everything right – in fact, within the first 20 minutes you know almost everything you need to.
Anyone casually flipping through Disney Plus, expecting to see Clint Barton: The TV Series, will possibly be surprised to see the focus is more on Bishop than the original Hawkeye. If you've read our interview with the show's director and producer, you'll know this already. Still, as bold a move as it is, it pays off spectacularly.
The pre-credits sequence shows how the young Kate lost her father in the Chitauri assault of the first Avengers movie – nearly a decade on, the Battle of New York continues to be a pivotal event in the MCU – and is subsequently inspired by …read more
Source:: TechRadar – All the latest technology news
(Visited 5 times, 1 visits today)

NASA Chooses Spacex To Launch A Self Propelled Space Station To The Moon