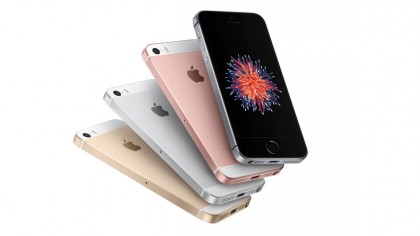 (Image credit: Apple)
Apple is always slow to upgrade its iPhone SE lineup. This latest leak is suggesting Apple will be using a similar design to a phone from 2018.
The report suggests the phone's design will still retain the physical Touch ID sensor instead of the Face ID that is used in most newer Apple phones, and the screen size is also expected to remain the same at 4.7-inches.
For some, keeping those key details with upgraded internals will be a reason to upgrade but it means you'll lose out on modern features such as Face ID and a slimmer design that's offered by the iPhone 11's body.
The tipster does say that the more modern-looking iPhone SE reminiscent of an iPhone XR or iPhone 11 will probably launch in 2024. Again, that's a long time to wait for a design we first saw debut in phones in 2019.