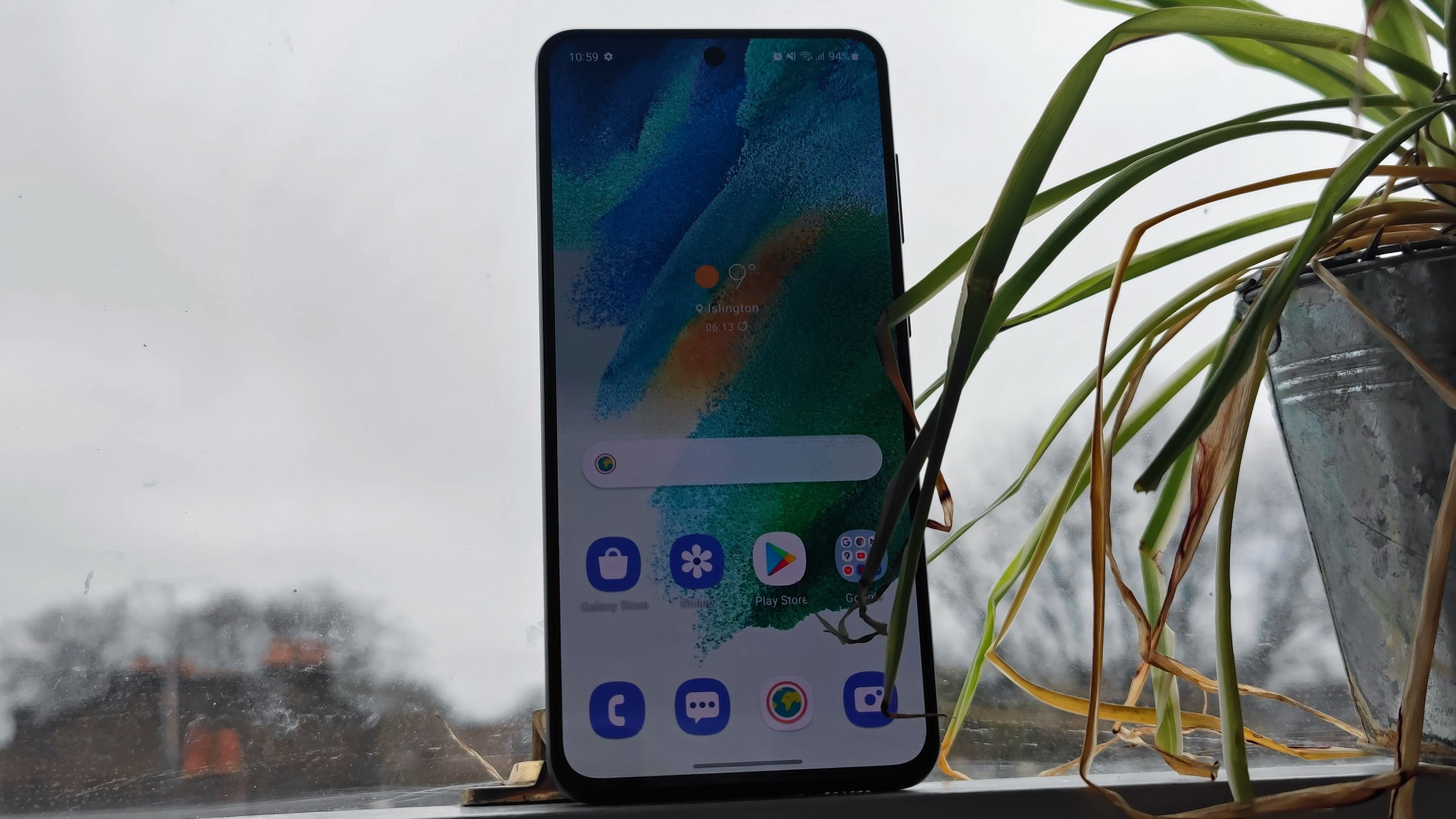 (Image credit: Future)
A new S22
We were rather impressed by the Samsung Galaxy S21's price when it launched, as its $799 / £769 / AU$1,249 cost was representative of a larger price decrease for the family – the S20 mobiles cost quite a bit more.
That's part of the Galaxy S21 FE's problem. Its siblings were cheap enough that, at its price, it doesn't fit as a lower-cost alternative.
But Samsung could fix all that. Depending on how it prices the Galaxy S22 phones, the S21 FE could serve better as a budget companion to the new line, instead of the S21 family.
The timing works out – it's basically launching alongside them, give or take a couple of weeks. 
The specs and features difference likely isn't much of a problem either. Samsung phones usually have just a small update each year, and we're not expecting the S22 devices to be hugely different from their S21 predecessors. So the S21 FE isn't going to feel like much more of a downgrade to the S22 models than its price would cause.