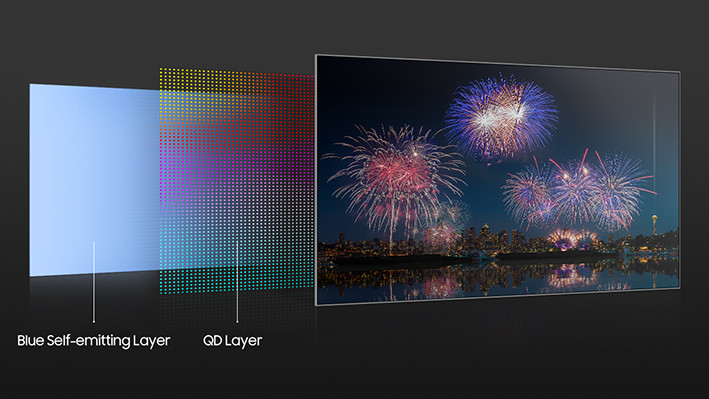 Samsung Display has announced that it's distributing its new QD-OLED panels to other TV manufacturers and has been producing them since November of last year.
That's particularly interesting because Samsung Electronics, the consumer-facing side of the business, didn't announce a QD-OLED TV of its own at CES 2022. 
It was reported earlier last year that Samsung had planned on buying a substantial number of OLED panels from LG Display and now it looks like we know why.
That said, without a QD-OLED of its own on store shelves, the only publicly available QD-OLED announced so far is Sony's new A95K QD-OLED announced at CES. Pricing and availability isn't official for that TV, but Sony did tell TechRadar in a briefing that the TV would offer 200% color saturation versus traditional LED-LCD TVs. 
Analysis: Better TVs are coming – we just don't know from who yet… 
The announcement of Samsung's intent to distribute its QD-OLED panels comes by way of a news release on Samsung's website that talks about the panels' recent SGS certification for True Color Tones, Pure RGB Luminance, and Ultrawide Viewing Angle – three major strengths of the new technology.
While OLED TVs have been delivering phenomenal contrast …read more
Source:: TechRadar – All the latest technology news
(Visited 7 times, 1 visits today)

NASA Chooses Spacex To Launch A Self Propelled Space Station To The Moon