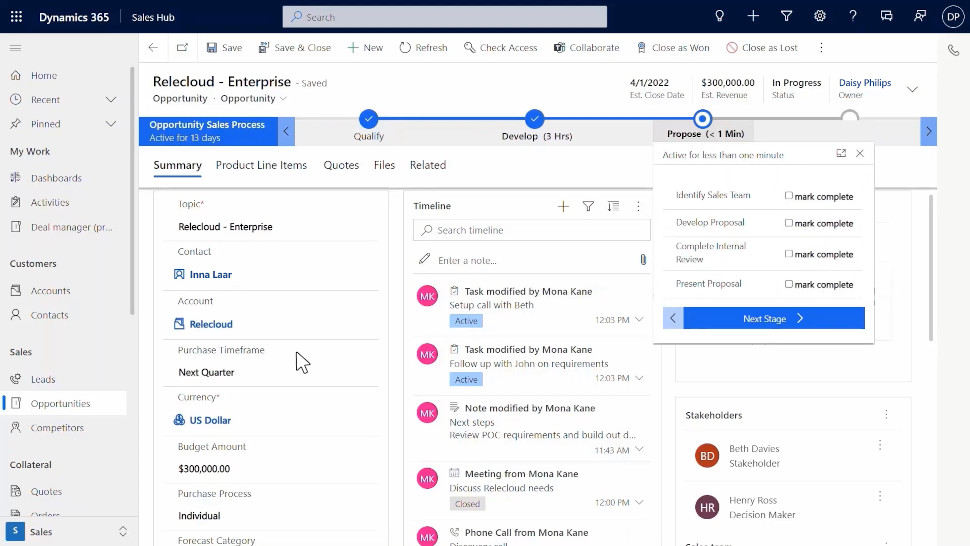 Having transformed the worlds of office software and video conferencing (among other things) in the past few years, Microsoft has now turned its target towards the world of sales.
The computing giant has unveiled Microsoft Viva Sales as it looks to give businesses of all sizes an AI-powered boost when it comes to modernizing CRM. 
The latest addition to its Viva suite of workplace tools will work with any CRM platform, including the likes of Salesforce, Zoho and Freshworks, meaning there's no need to learn new systems or pay for new subscriptions.
Microsoft Viva Sales
Viva Sales plugs straight into the Microsoft 365 suite to sync with tools such as Excel, Outlook or even Microsoft Teams, drawing data directly and cutting out large periods of "busy work" caused by manual data entry.
Users can tag customers within Microsoft 365 tools, with Viva Sales automatically capturing it as a customer record specific to a single individual, creating a new profile with all the relevant data about that customer. These can then be shared with co-workers to quickly pass on tips or leads without a lengthy research process.
When processed, Viva Sales can use this data to provide recommendations and reminders to users …read more
Source:: TechRadar – All the latest technology news

NASA Chooses Spacex To Launch A Self Propelled Space Station To The Moon