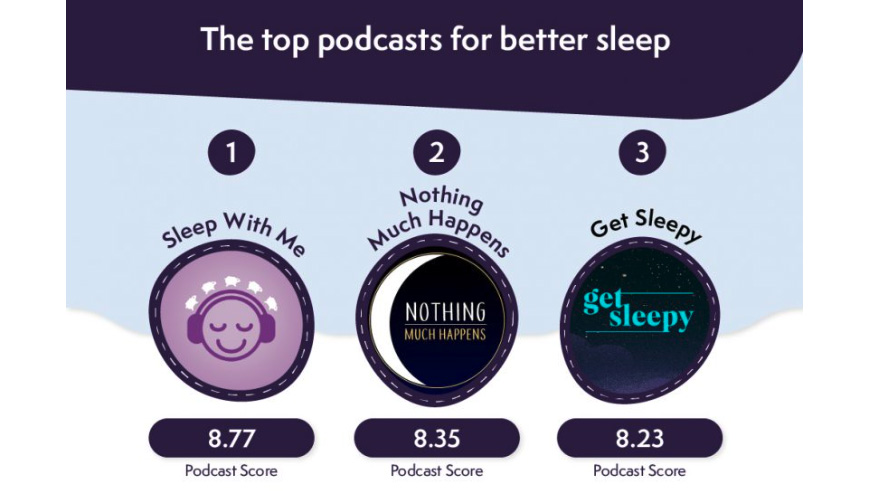 (Image credit: Sleepseeker)
As one of the world's most popular sleep podcasts, we aren't surprised to see Sleep With Me ranked first. What is surprising is the gulf in the number of listens and subscribers between Sleep With Me and its competitors. 
So what is it and why is it so popular? Launched in 2013 and hosted by Drew Ackerman, Sleep With Me is inspired by late-night comedy radio, which Ackerman said was the only thing that helped him fall asleep when dealing with insomnia.
It's essentially a story-telling podcast, with stories inspired by Ackerman's childhood and beyond. Ackerman's tone of voice and slow pace are relaxing, and what he talks about won't get your brain fired up, giving you a better shot at relaxing and falling asleep. People who listen to the podcast swear that it helps them fall asleep faster.
You can listen to Sleep With Me for free on Spotify, or you can track it down on