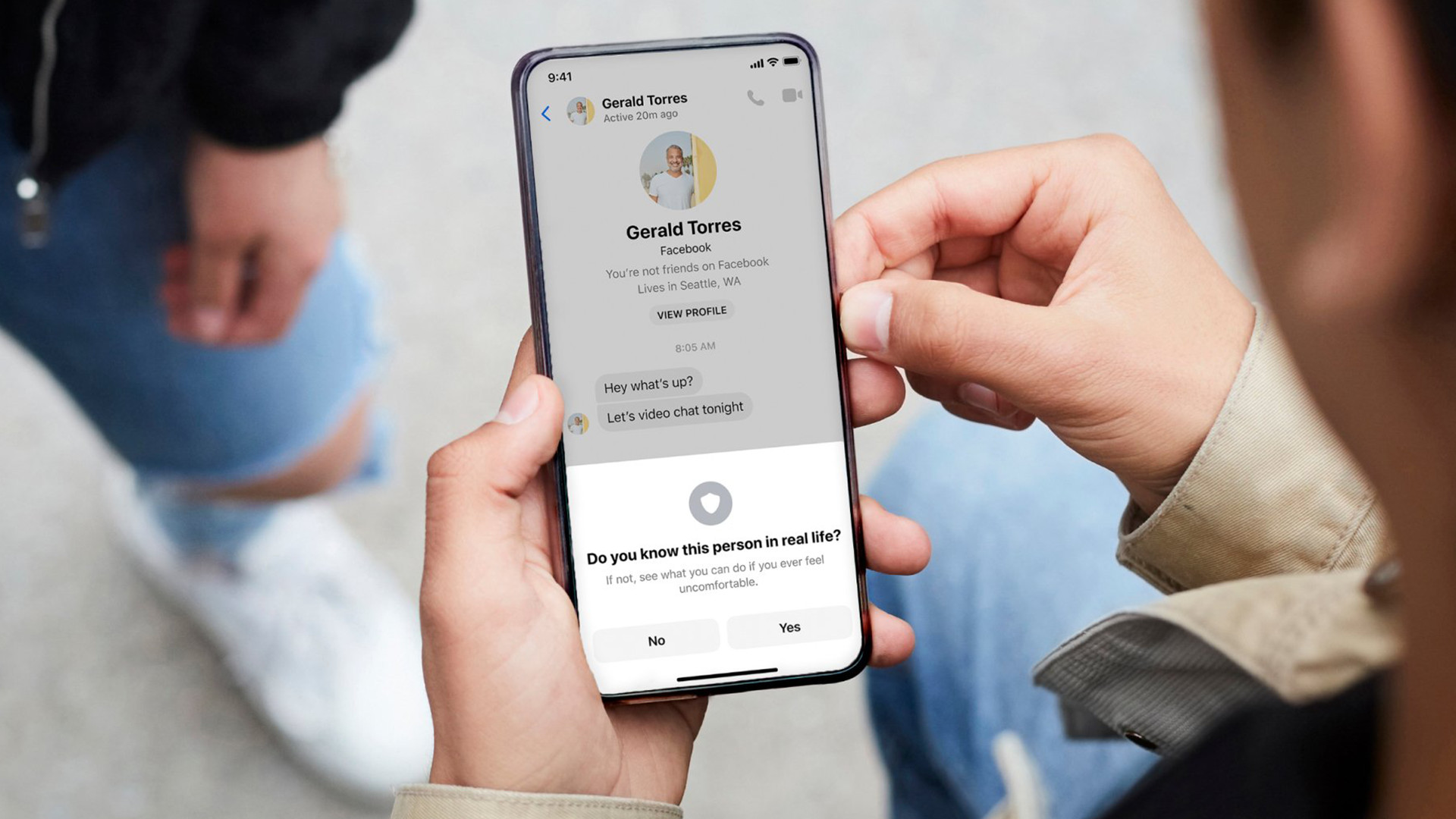 In an effort to better protect underaged users, Meta is adjusting the default privacy settings on Facebook and Instagram to limit contact by "suspicious adults."
Now, whenever a teenager joins Facebook, their account will automatically have more stringent privacy protections. This includes, but is not limited to, deciding who can see their friends list, what pages they follow, and who is allowed to comment on their posts. For accounts created before this update, Meta states it will begin pushing those users to adopt those same settings, but won't force it. If all this sounds familiar, that's because Instagram implemented very similar changes back in 2021 to protect young people there.
Power to the user
Meta goes on to say it's working on new ways to stop blocked and reported accounts from contacting underaged users. 
One way it'll do this on Instagram is by, as part of a test, removing the message button, making it impossible for predatory adults to use Instagram messaging to contact teen users directly.
Plus, the People You May Know recommendations feed on Facebook will also no longer display these flagged accounts.
Coming to both Messenger and Instagram is a new notification encouraging teenagers to use safety tools anytime they …read more
Source:: TechRadar – All the latest technology news

NASA Chooses Spacex To Launch A Self Propelled Space Station To The Moon