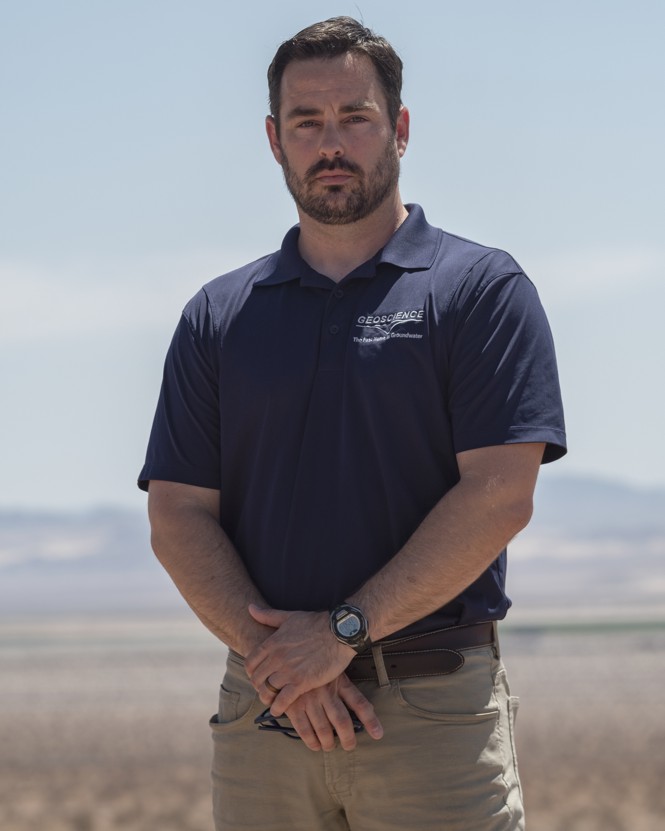 Photographs by Lenard Smith
On an early-December morning in California's Mojave Desert, the Geoscience Support Services geohydrologist Logan Wicks squats in the sand and fiddles with a broken white pipe. Here on a sandy road off Route 66, past miles of scrubby creosote and spiny mesquite, Wicks monitors the pumps and pipes of a promising desert extraction project.
But he's not looking for oil or gas. Crouching under the shade of a 10-foot lemon tree, at the edge of a citrus orchard that spans hundreds of acres, Wicks is here for water.
A fine stream bursts from the plastic pipe, forming a rainbow-crested arc before hitting the hot sand. Wicks pushes his Oakley sunglasses on top of his head, rubs the short dark bristles on his upper lip, and smiles.
"There's a hell of a lot more where that came from," he says, nodding at the spray.
In fact, there might be as much as 34 million acre-feet, or enough to flood 34 million acres one foot deep. Wicks and his colleagues work on behalf of Cadiz, Inc., which has drilled 300 feet below the desert's surface to reach the massive Fenner aquifer. Today, the nine water wells on Cadiz Ranch support a 3,500-acre …read more
Source:: The Atlantic – Science

NASA Chooses Spacex To Launch A Self Propelled Space Station To The Moon