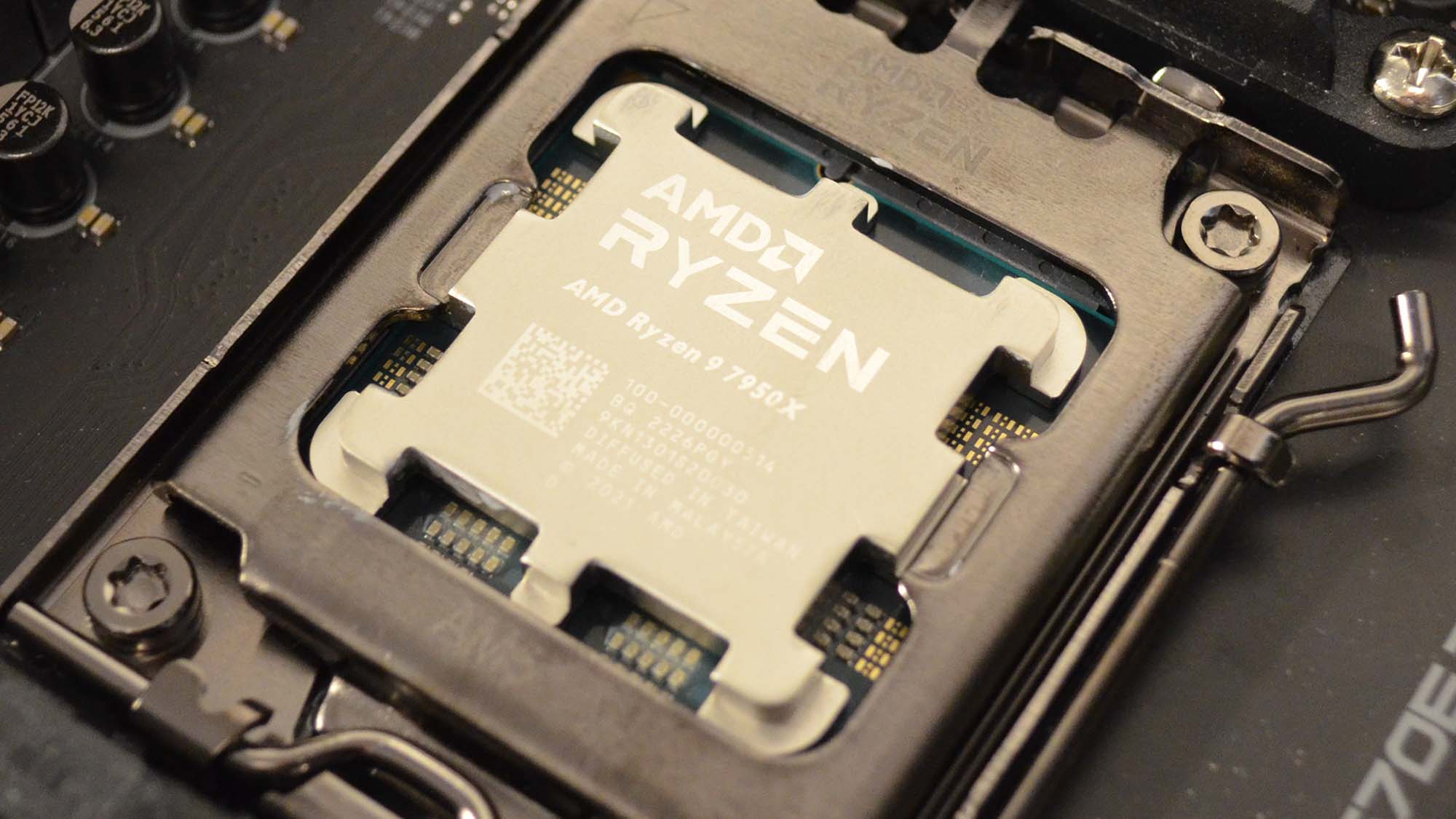 If you're lucky enough to have the AMD Ryzen 9 7950X, you may have noticed that the normally speedy chip appears to be running at near record-breaking boost speeds. Unfortunately, you aren't actually getting that much performance out of the chip.
The Ryzen 9 7950X is one of the best processors around with a boost clock speed of 5.7GHz, which is already blindingly fast. According to our friends at Tom's Hardware, some users have found however that when their PC running the chip wakes from sleep, the processor's clock speed shoots up to 6.28GHz, which would be absolutely incredible if it were real.
Unfortunately, those near-record-breaking clock speeds are too good to be true. It looks like the AMD chip has been hit with the RTC (Real Time Clock) reporting bug, which makes the chip look like it's running significantly faster than it actually is.
Fortunately, unlike a lot of Windows 11 bugs or major security issues with AMD chips, the RTC bug isn't going to break anything or affect performance in any way as far as anyone can tell, which may be why it's a lingering issue that never quite manages to get ironed out whether …read more
Source:: TechRadar – All the latest technology news

NASA Chooses Spacex To Launch A Self Propelled Space Station To The Moon